Complete Guide of the Background Check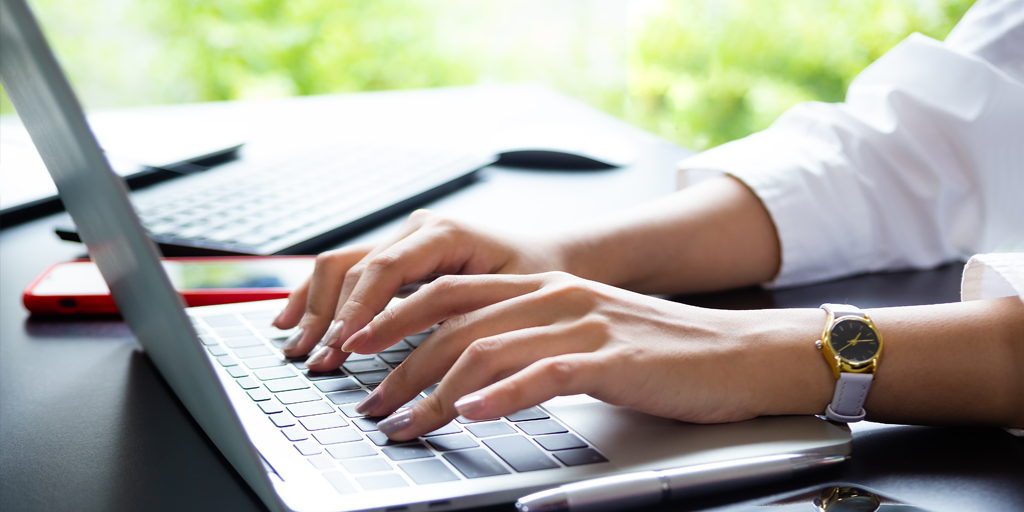 Table Of Contents 
Introduction to Background Check 
What do You Mean by an Employee Background Check?
Common Background Check Misconceptions 
What are the Background Checks that Employers Do?
How to Cope if Something Negative Happens?
Conclusion
Chapter 1. Introduction to Background Check 
You searched for a job and gave the interview and cleared it too, that's good news but before you join there is one more round which most of the candidates are not aware of.. And this is a background check. According to the recent survey done by Endrea, 98% of businesses do perform background checks on candidates. So, it's an important step which is not neglected by companies at any cost. For those who have no idea what background checks are and what's all included in them? This article will clear all your doubts regarding background checks.
Statistics for Background Check 
Here are some of the stats that prove why background checks are necessary for the organization. 
Just under 80% of all job applicants lie on their resumes.

45% of applicants lie about their reasons for leaving their previous employment.

53% of all job applications contain inaccurate details.
Chapter 2. What do You Mean by an Employee Background Check?
Employers will conduct background checks on their own or they can hire background check companies to make sure that you are a perfect candidate for them. Plus the information provided by the candidate to the employer will also get verified. There are certain areas that will be checked by the employer like the employment history, education details, criminal records and many more. 
But .. Why do Employers go for Background Checks?

Background checks are an important part of the hiring process because they will let the employer know that the candidate has the required background education and experience if it's required for the job. And by checking all this, the employer can get assured that the candidate will be able to perform the job. But what happens if the candidate has lied about his experience or educational background? The employer can fire the employee and this can be done as the employee might have attested to the information provided by him.
There are many reasons to conduct background checks and according to the NABS report for 2018, here are the top reasons to conduct background checks:
The background check is a common practice in which the employer has to ensure that the candidate has provided correct information and why not because they have done their research and have used their resources. 
Chapter 3. Common Background Check Misconceptions 
I am going to address five common background check misconceptions that will help you realize the importance of working with a quality background check partner. So, here are some of them:
Myth 1. Employers won't find out if I lie about job titles, salaries, or employment dates.
Embellishing a resume is so common that many job seekers believe they must do it in order to compete in a crowded job market. This is a common misconception. Employment verification is part of your background check, and your prospective employer will contact the human resources department at your previous job to inquire about your job title, employment dates, and salary. Lying about any of these things is thus a sure way to get flagged as a liar.
Myth 2. There are plenty of employers out there who don't run background checks.
This statement may have been true 10 or 20 years ago, but it is now completely false. With the job market as competitive as it has ever been, and employers increasingly concerned about threats and lawsuits, you'd be hard-pressed to find an employer who doesn't require a background check these days.
Myth 3. There's no way to know what's going to come up on your background check.
Running a background check on yourself is one of the smartest things you can do to prepare for a job interview. As previously stated, not all background checks are the same, and there are no guarantees that the information revealed by your test check will be reflected in your employment screening. Running a background check on yourself, on the other hand, is a great way to find out if there is any inaccurate information on your record—before that inaccurate information costs you a job.
Myth 4. Employers Use Background Screening as a Reason Not to Hire You
Prospective employees frequently believe that background checks are used to eliminate them. In contrast, a background check is the final stage of the hiring process, when a potential employer has almost certainly made their choice and is awaiting a final check before making a hiring decision. It's just a precaution before proceeding.
Chapter 4. What are the Background Checks that Employers Do?
Verify the Education Details 
The background check companies check all your education details from where you graduated and verify your degree. The companies will require the date of your degrees to verify them and in a different case if you have changed your name after completing your graduation then you will have to provide them with your former name. This process is recommended for the higher positions in the company though it can be done for every candidate to be safe. 
Background Check of Employment History 
This background check includes the position, your performance during the job, your salary, longevity, etc. These can be done by reference checks, the first can be a simple employment verification and this is done by a phone call to the HR of your previous company. The background check companies will ask if Mr X worked as a product manager from 2015-2018. And the HR will answer yes or no. some employers can verify at this level and some might look deep into the details. The other way to verify your employment history is by looking at your tax records and this is easy as long as you are fine with all your taxes.
Contacting Your Personal and Professional References 
This background check will mean speaking with your former managers and also employees. Many people think that the candidate has to give permission to contact your manager. This is not how it works. And many people also believe that your manager won't be able to do anything than verify your employment. If references tell everything which is genuine, then the employer might also ask about your job performance.
Search About the Candidate on Social Media 
Social media #backgroundchecks are a new thing!! Every recruiter must try this new trend but before that, you must know about the pros and cons. Read here:https://t.co/jTt1iN9J0T#SocialMedia #Recruiters #RecruitmentProcess #SocialMediaStrategy #RecruitmentStrategy #UprightHC

— UprightHC Solutions Private Limited (@UprightHC) August 18, 2021
Background companies also perform a search of the candidate on social media platforms to ensure the details like awards, and claims about performance are true or not. This is carried out before the interview process. The hiring manager will perform a search on the internet of the candidate, but whether can they use the information they find on the internet is somewhat debatable. 
Credit checks are Required
This is apt for candidates who are into accounting profiles and for those if the job involves handling of money, then credit is required. The candidate has to sign a document that gives them permission to check their credit. There is nothing to worry about if you haven't done any scams or if your credit score is low because of non-paying your bills. 
Residential Background Check
The address which is provided by you during the submission of the resume will be recorded. If you have one permanent address then there would be just one verification step done by the background check companies. The address can be cross-checked with your family members and also with your neighbours. Now, if you stay in a different place than your permanent address, then there would be two verification processes which will happen at two places. 
Chapter 5. How to Cope if Something Negative Happens?
If you are recruiting for a position and discover that some credentials are false, show empathy and speak with the candidate. Understand why this has occurred and assist them in realising that it is not acceptable. However, it is correctable.
The chances of you finding someone faking credentials at the level of a brain surgeon are almost nil. However, you will find people faking it in other areas and at different levels.
Without a doubt, the first step should always be to double-check the facts. It is critical to determine whether your source of information about a candidate's forged credentials is reliable.
You don't want to start a conversation only to realise halfway through that you were incorrect about the situation. If you find yourself in this situation, being embarrassed will not suffice. Make certain!
To post every check, we always encourage a conversation between the candidate and the employer. If the checks are clear, the conversation could lead to the formation of a professional relationship and team building.
If the checks raise red flags, the discussion becomes even more important. The discussion should focus on how to right the wrong rather than why it occurred.
Attempt to comprehend why the candidate falsified the information and relate it to any previous hiring conversations. This will assist you in gaining perspective and identifying the candidate's strengths. It could be the candidate's persuasiveness, diligence, or effort.
Consider how the same candidate might fit in with the team while keeping the offence in mind. Make sure you find a position that you can offer, and then imagine if the candidate would fit in, with appropriate checks in place.
Chapter 6. Conclusion
Take leverage of our AI-enabled #backgroundcheck services and connect with us for reliable background checks. https://t.co/I5UKTW2OyV#Backgroundscreening #Investigators #EducationalBackground #SocialMediaBackground #CriminalCheck #UprightHC

— UprightHC Solutions Private Limited (@UprightHC) June 10, 2021
A background check is conducted by the HR professionals but when the candidate is for a higher post then the company hires background check services. There should be a connection between the employer and the background check companies about the specific requirements of the background check.
Related Articles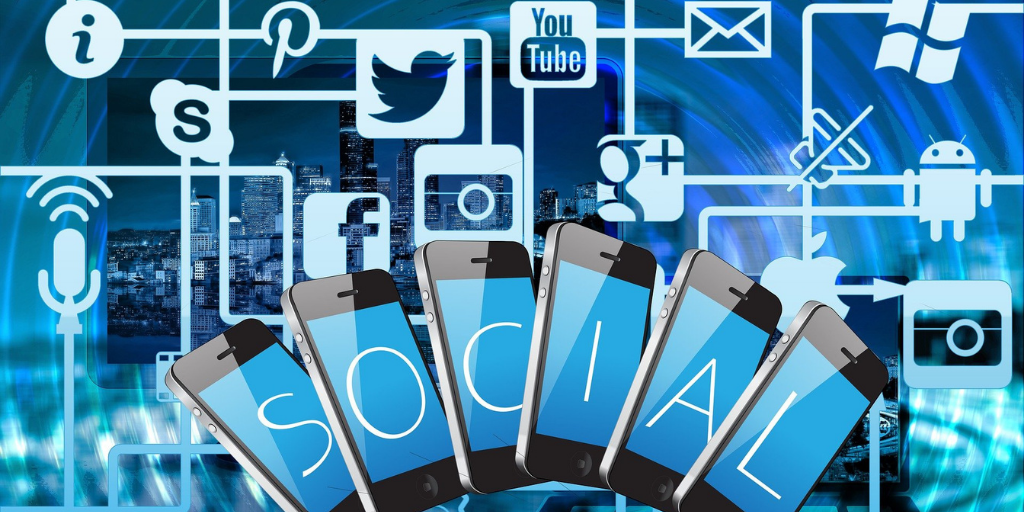 Social media is an integral part of life. According to studies, we spend a lot of time on social media.…
Read More