What can You Expect from Recruitment Companies During the Hiring Process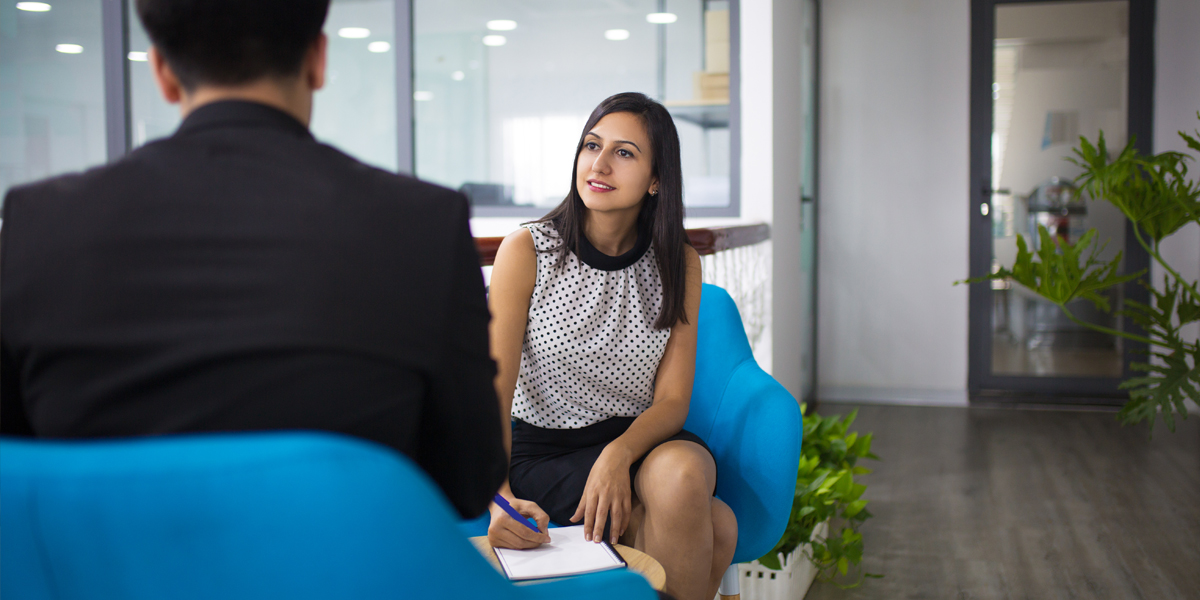 The term recruitment companies have been a dirty word for recruiters, but recently the times have been changing. Most of the businesses are hiring recruitment agencies to develop partner relationships between agency and employer. As a recruiter, you will get access to good job-seekers on the market, candidates who are looking for a new job are likely to come in contact with the talent acquisition companies because of their professional approach. A recruiter should also know how hiring companies can help them with the whole process. 
What to Expect from Recruitment Companies?
Faster Hiring Process
A hiring firm will save a lot of time and fill the positions as quickly as possible. They have the expertise to find candidates faster than organizations. This is possible because they have a large pool of databases, a network of connections, searching candidates with specific skills you are looking for. In short, candidates shortlisted by hiring firms will be fit for your criteria.
Perfect Candidates
There is nothing such as perfect candidates right? No, there are dream candidates with high-potential, you just need to find them. Here's why recruitment companies increase your chances of hiring a 'special one' for your company. They deal with candidates on a daily basis and are experts at conducting interviews. The chances of finding bad candidates reduce when using the hiring is done by the recruitment services.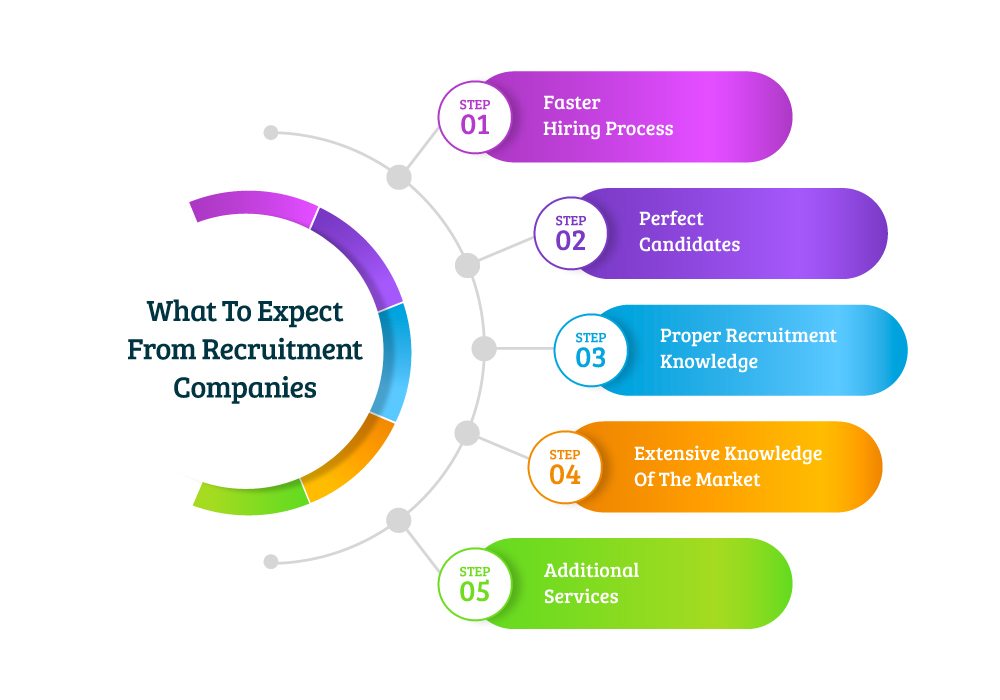 Proper Recruitment Knowledge
As an organization grows, there is a lot of pressure on the inhouse recruitment team as they will have to conduct tough interviews for several positions they are not familiar with. A recruitment agency has the ideal staff that has experience in hiring for one or several positions. The hiring companies have the proper knowledge about technical roles. They can spot skills that your in-house team will miss, this is sole because of a dedicated team available just for hiring for a specific skillset.
Extensive Knowledge of the Market
There are specific skillsets a company wants in a candidate and it gets hard to find a suitable candidate who fits their bill. This is where recruitment companies market knowledge is priceless. For example, if you are a hiring manager and need an expert opinion or knowledge about the legalities, then the company can solve your doubts. The recruitment firms are specialists in the market and can provide regular insight to your in-house team. They know, how to reach the best talent available, career expectations, salary and more. 
Additional Services
Recruitment companies conduct a background check of the candidates, which is required when finalising candidates. This process is time-consuming as it involves following up with the references. Another reason to use a hiring company is that the business will be assured that the candidate has passed provisional tests. It becomes necessary to consider the additional services given by the hiring firm while choosing them. 
How do We Help with the Recruitment Process?
We follow a recruitment plan which is common for every candidate. You can check out the process: 
Get in Touch with the Hiring Manager
The hiring manager will provide us with a list of vacancies, like what skills a candidate should have. For example, you don't want a programmer who doesn't know the latest skills and coding. 
Place a Job Posting
This is an important step, as the job posting has to be straightforward about what the company is looking for and it should be descriptive. We will mention how the job impacts the company's overall growth, talking about work culture is good to attract job seekers. Being concise while posting the job is recommended. The job posting done by us would be engaging while keeping the headline up to the point. 
Reach Out to Candidates
It gets easier with the large pool of database candidates we have but in addition to this, we take help of our networks. Before reaching out to potential candidates, our aim is to keep the initial outreach friendly and concise, with an apt description of the role. 
Screening Candidates
This process includes reviewing resumes, excluding candidates that don't fit the criteria. The candidates who have qualified will go through a telephonic round, an assignment, face to face meeting. The candidates would be shortlisted according to these steps, the next step is the interview. 
Start Interviewing 
The interview process is important and what's more important is the questions. Customizing these questions can make it easy to shortlist the candidate. We will schedule in-person interviews and will provide feedback to the company. 
Discuss Details with Them
If the candidate has gotten this far, then it's better to know about their expectations. The recruitment team will negotiate with them about the salary, perks and other important things.
Related Articles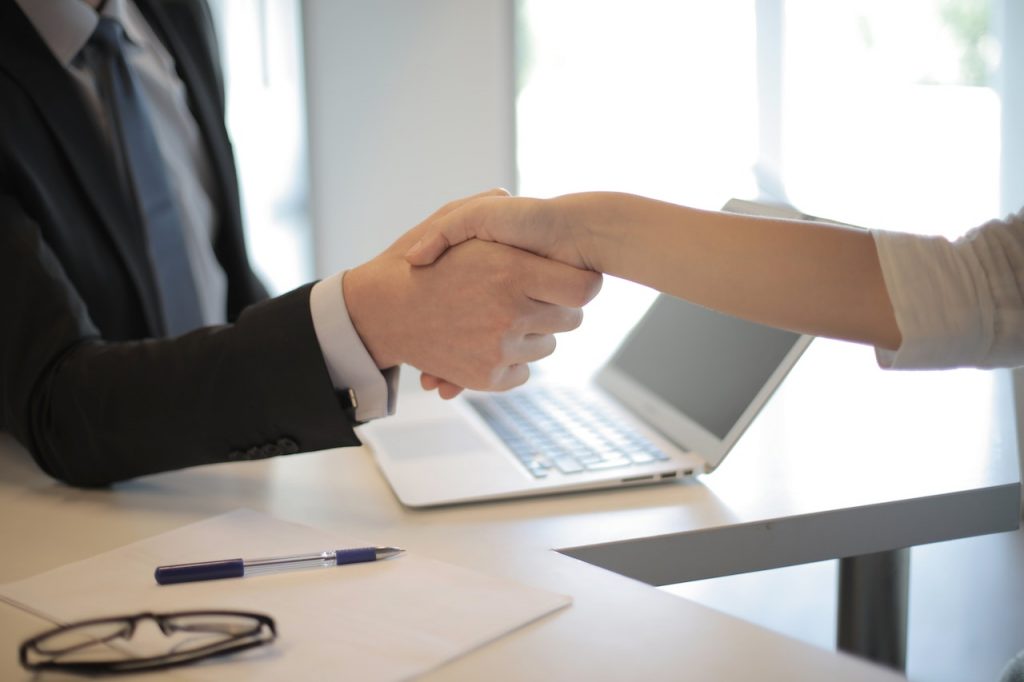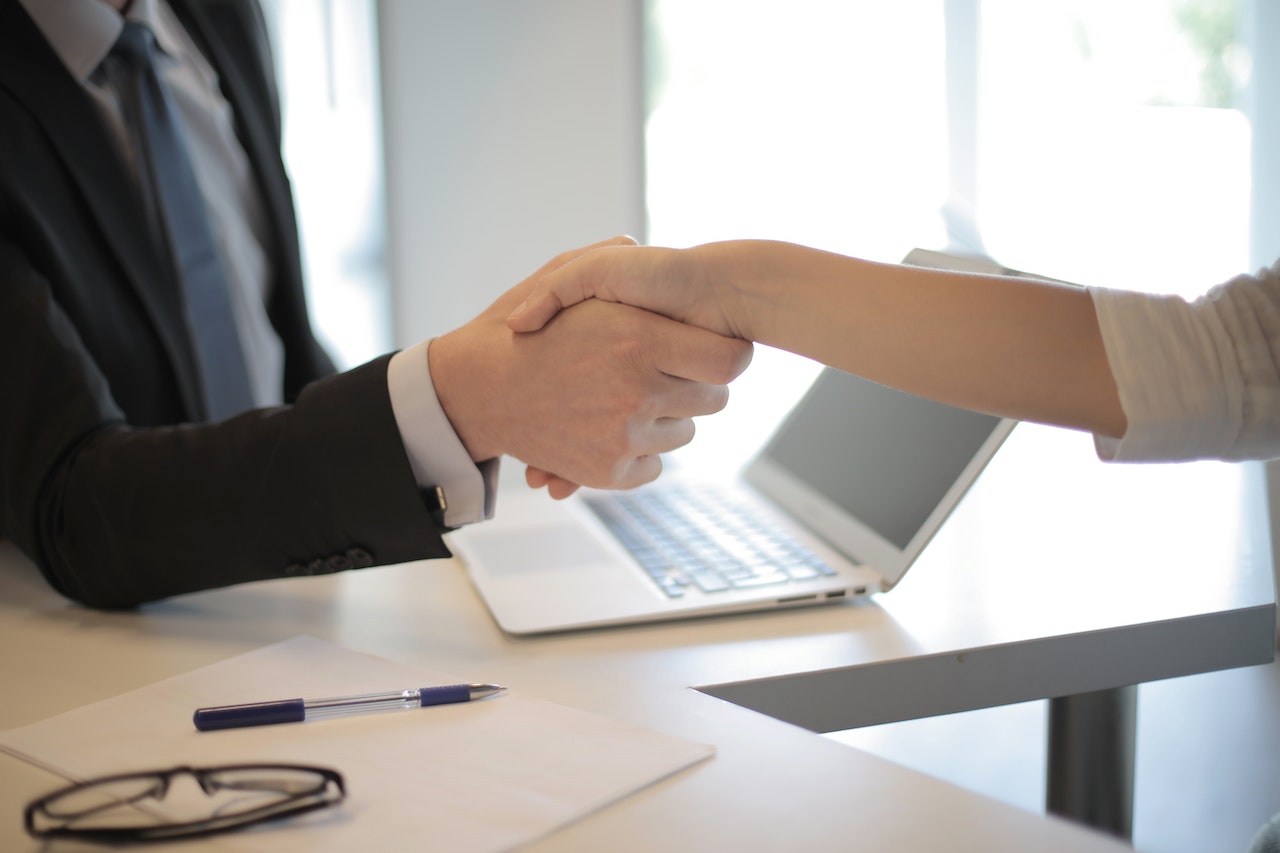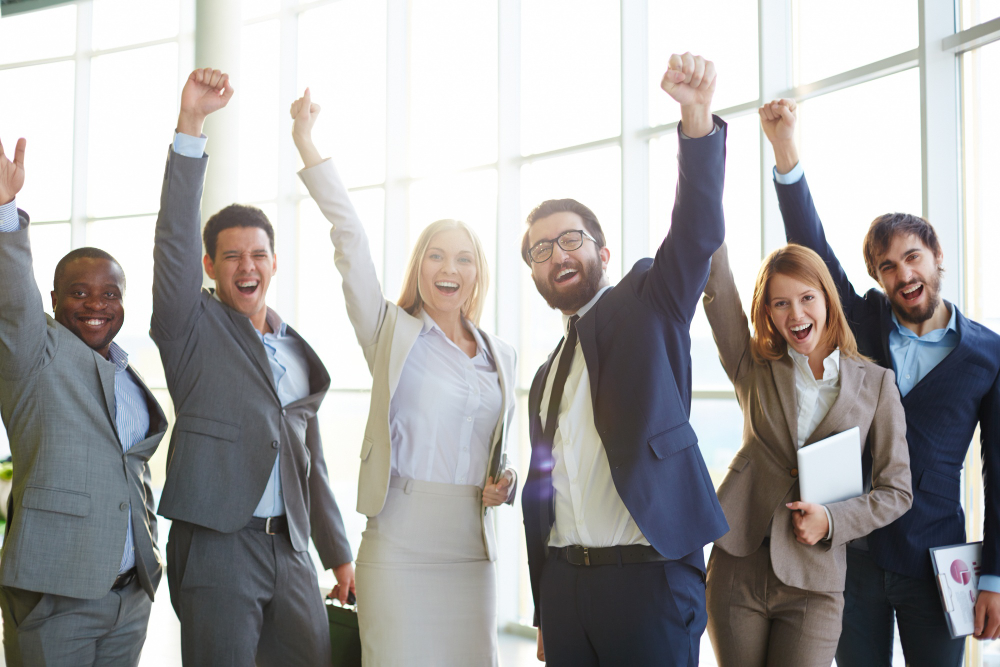 Do you know what people think of your company as a place to work? An employer brand is what allows…
Read More