Essential Strategies to Build a Successful Employer Branding in 2023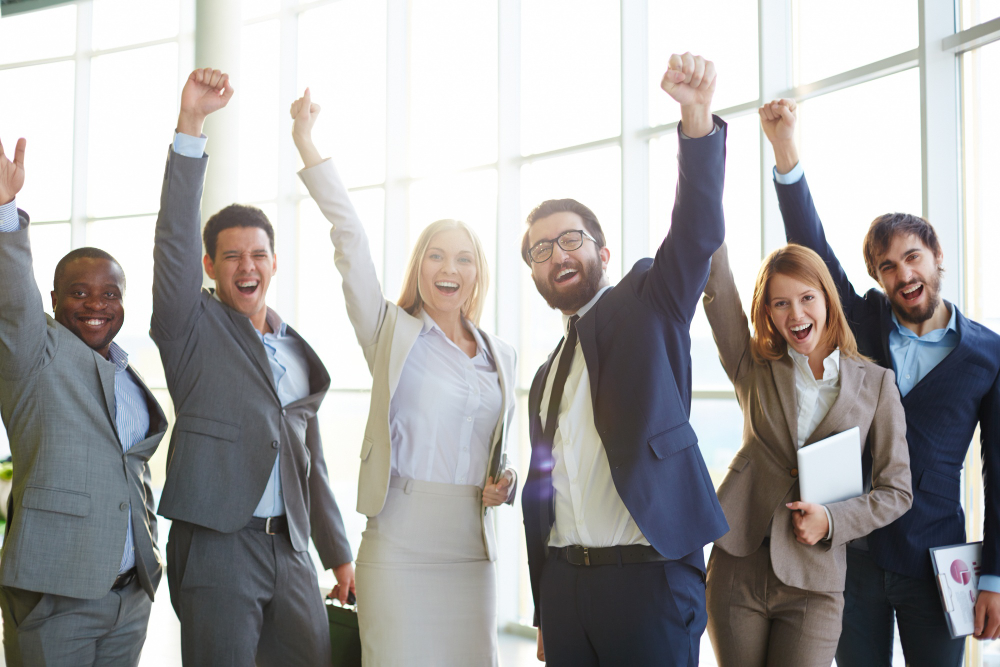 Do you know what people think of your company as a place to work? An employer brand is what allows a company to hire a perfect candidate for their company. With a limited number of truly exceptional people who can make a difference in your organization, it's critical that you can stand out from the crowd in both attracting new talent and keeping the people you already have. 
That's where your company's branding strategy comes into play. It gets you started on the road to identifying prospects who are a good fit for your company's goals and demonstrating why they would be a good fit in your teams.
Here are some statistics proving the importance of employer branding: 
We'll go over what an employer branding strategy is an outline thirteen crucial steps to creating one that connects you with the best talent available in this article.
Understand your Current Employer's Brand
Before you begin reworking your employer branding strategy, take a look at your present techniques to see what's working and where you should focus your efforts in the future. Here are tips to get an overview of your employer brand:
#1. Key performance indicators to monitor
Establish which metrics you'll track to ensure your efforts are paying off. You'll have a good idea of the areas that need improvement after reviewing the current state of your employer brand. Those are the figures you'll want to pay attention to. Here are a few metrics to think about when recruiting:
Retention rate

Application rate

Source of hire

Employee satisfaction
#2. Identify candidate personas
Create a new candidate persona every time you open a new position to help you spot the right candidate when they appear. These personas will also show you where and how to promote your company's brand to attract top talent.
#3. Research competitor strategies
You must be aware of your competitor's strengths and weaknesses to outperform them. Acting as a job seeker, or specifically, your candidate persona is the best way to do this. As if you were a job seeker, search the platforms they use, go to search engines, and type in queries.
Ways to Refine your Employer Branding Strategy
#1. Begin by enhancing your internal employer brand
Above all, your employees are your most valuable asset; they are familiar with your brand and have a direct impact on every element of your organization from top to bottom. You must manage your internal employer brand to increase your reputation as an employer among job seekers.
Survey your employees to find out how they feel about working for your company and why they think it's an excellent place to work. Also, inquire to what employees detest about the company and what they would alter.
Keep your internal staff informed about progress and changes as you develop and evolve your employer brand. They'll get better positioned to assist you and ensure that your messaging and content are consistent with your brand, regardless of where or how candidates learn about your firm.
#2. Invest in your company culture 
Because your employer brand is reflective of your corporate culture, a poor organizational culture will reflect poorly on your employer brand and negatively impact many parts of your business. You'll have an easier job preserving your team's happiness and, as a result, your employer brand if you create a strong business culture.
Whatever stage your company culture is in, you should always try out fresh company culture ideas to improve your team's experience and entice people to apply.
#3. Improve perks and benefits
Highlight the components of your employee value proposition that resonate the most with job searchers across your employer branding approach. Salary and benefits are the two most important factors for job seekers when seeking a job.
Not only that, but one of the most aggravating aspects of the job hunt for candidates is when organizations do not provide adequate information about their perks and advantages.
Take the time to assess your offer in terms of perks and benefits, as they impact employee happiness and attract top prospects.
Employees should get polled to find out which benefits they enjoy and utilize the most, as well as which ones they would like to see added. Investing in high-quality perks will increase both your retention and application rates.
#4. Incorporate your recruitment strategy 
After you've determined what your employer brand is, you'll need to devise a strategy for expanding your brand and maintaining your reputation with job seekers and stakeholders. That's where your marketing plan for recruitment comes in.
While you may not be able to control every part of your reputation, you can use a unified recruitment marketing plan to provide critical information about your firm and its employees at every stage of the hiring process.
It will assist you in attracting and engaging top talent & nurturing connections until positions gets filled. Consult with your marketing team if you don't already have a recruitment marketing strategy in place to see how they offer your company as an employer and how you may collaborate.
Read More: Employee Benefits Trends – Ideal for Recruitment Strategy
#5. Create a content calendar
In an employer branding and recruiting marketing campaign, content is key. It allows you to establish clear deadlines and guarantee that your approach is distributed evenly among your team.
In the short term, you'll want to coordinate internal employee spotlights, develop social material, and reply to internet questions and reviews. To create recruitment videos, host recruitment events, and update your career page, your long-term strategy may require months of planning.
#6. Leverage social media recruiting
It's not an optional part of your employer branding strategy, no matter how you feel about social media recruiting. Seriously, when nearly 80% of job seekers use social media to look for work, you'd better have a strong social media presence to gain their trust and encourage them to apply.
Use the fact that social media allows companies to be more authentic and transparent with job seekers to your advantage. Show off your team's quirky side and the diverse personalities that make up your culture.
#7. Test out new platforms and avenues 
While social media is a vital part of any strategy, it isn't the only one to consider. You should have a better idea of what's currently working and what isn't, as well as which platforms your candidate personas are most likely to engage with, based on your initial research.
Do your homework to figure out how to tailor your content and strategy to each platform's unique features. While some content can get repurposed across platforms, it will almost certainly need to be tweaked based on the features available and the audience you're targeting on each one.
Takeaway
Find the right talent for your company is our top priority. https://t.co/PExMyDH7o8 We ensure client satisfaction during HR Consulting, Background Checks, Organization Compliance and Recruitment Services.

Call us today at tel:+919958588083#UprightHC #Client #HRConsulting

— UprightHC Solutions Private Limited (@UprightHC) May 25, 2021
You need to take baby steps while moving with your employer branding. Employer branding requires long-term planning and commitment. You can begin with getting your basics right such as asking your employees what they value, creating an EVP, and go on from there. Next, you can dive into advanced strategies or branding projects such as creating campaigns.
If you're looking for ways to create an environment your colleagues will love. Connect with our experts for solutions for employer branding.
Related Articles