How to Select a Good Recruitment Agency For Startups and Enterprises?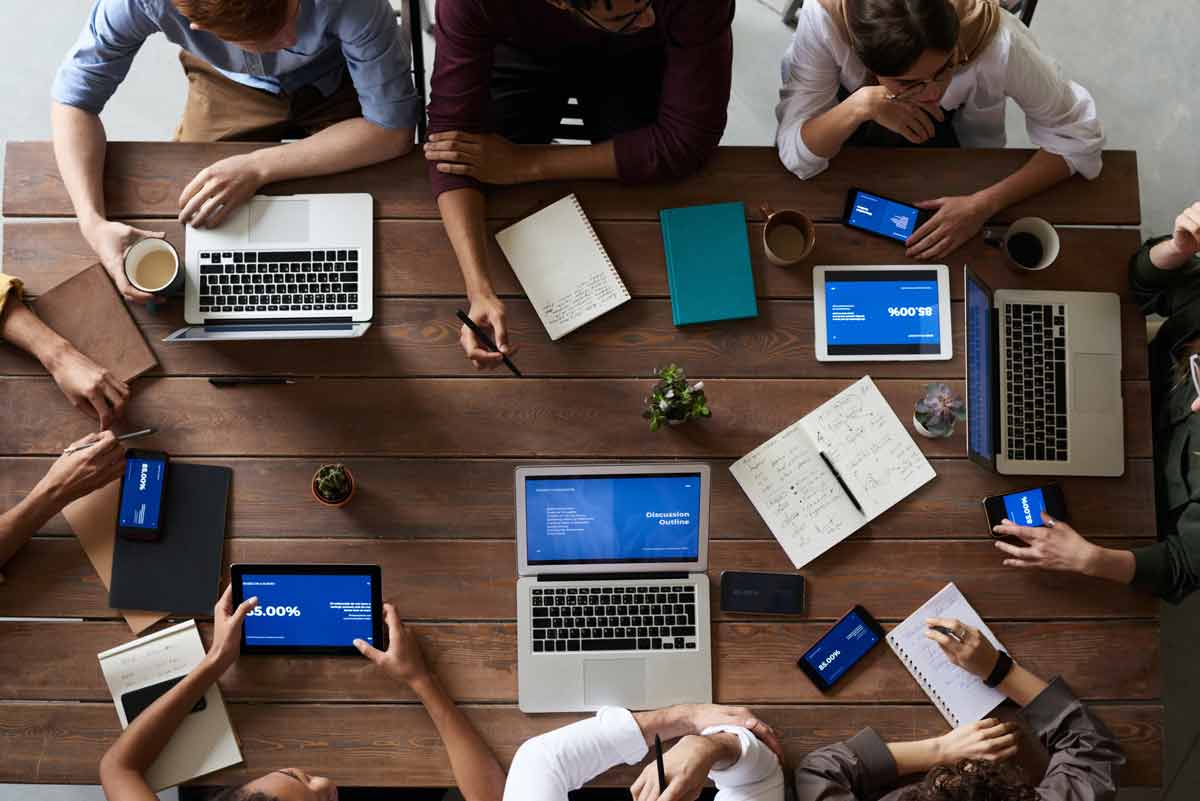 You've probably realized that you require outside assistance in filling a job vacancy. Your HR team is juggling multiple tasks simultaneously, but you need to find candidates for a specific position as soon as possible.
Time is money, especially for businesses! After all, you can't function if you don't have a member. Most businesses think Is it worth using a recruitment agency. 
Yes, it's completely worth it..
You have a dedicated team for your hiring efforts from beginning to end. They will ensure that this critical talent acquisition process runs smoothly.
However, hiring the ideal recruiting agency to work with isn't as easy as it seems. You need to hire the right one according to your requirements as the recruitment industry is evolving daily.
The #recruitmentindustry is evolving day by day. So, the #recruiters need to stay updated with the latest and upcoming trends as well. Here are the upcoming #recruitingtrends helping you to hire the #starcandidatehttps://t.co/P6igSHMUHX#UprightHC #RecruitmentCompany

— UprightHC Solutions Private Limited (@UprightHC) October 29, 2021

With so many options, you can't just pick one without knowing the criteria for making a profitable decision.
In this article, we have explained everything you need to know when choosing a recruitment agency to meet your company's objectives while also saving valuable time and resources for the business.
What is a Recruitment Agency?
In a nutshell, it is a company that acts as a go-between for employers and employees. 
They are external recruiters who assist various companies and businesses in sourcing, screening, and successfully hiring candidates who are a good fit for the organization and the position.
They are ideal to contact, especially if your in-house recruiters are overburdened and lack time to find top talent. 
It is a fantastic idea because such firms work hard to find the best candidates. 
It allows you to avoid poor hires and those with low retention rates, which is highly beneficial to overall ROI.
Types of Recruitment Agency
There are numerous types of recruitment agencies available. 
Recruitment agencies come in various shapes and sizes, and they provide a variety of recruiting services.
To find the best recruitment agency for your needs, you must first understand the various recruitment agencies. 
The classification below should assist you in understanding the differences between the various types of recruitment agencies.
There are three kinds of recruitment agencies:
Type 1: General recruitment firms
A general recruitment agency (also known as a contingency recruiting agency) focuses on recruiting for a specific industry, such as healthcare, hospitality, retail, finance, and technology.
When you need to fill entry-level and middle-level positions in a specific industry, use this type of recruitment agency.
Type 2: Staffing and recruitment firm
A staffing recruitment agency (also known as a temporary recruitment agency) is a recruitment agency that only recruits temporary workers.
Use this recruitment agency when hiring seasonal workers, help with a specific temporary project, or cover a leave of absence for a full-time employee (who is on extended sick or maternity or paternity leave).
Type 3: Executive search firm
Executive recruitment agencies (also known as retained search firms or executive search firms, sometimes called boutique recruiting firms) specialize in executive recruiting.
When you need to fill top-level or so-called C-level positions, use this recruitment agency.
Why Hire a Recruitment Agency?
𝙒𝙝𝙖𝙩 𝙬𝙤𝙪𝙡𝙙 𝙢𝙖𝙠𝙚 𝙮𝙤𝙪 𝙢𝙤𝙧𝙚 𝙡𝙞𝙠𝙚𝙡𝙮 𝙩𝙤 𝙪𝙨𝙚 𝙖 𝙧𝙚𝙘𝙧𝙪𝙞𝙩𝙢𝙚𝙣𝙩 𝙖𝙜𝙚𝙣𝙘𝙮?
Who remembers the survey we ran last week?💭#recruitment #recruitmentstats #opentowork pic.twitter.com/66mP2YLMe0

— Domus Recruitment (@Domusrec) August 25, 2020
Finding and hiring the ideal job candidate is difficult in today's highly competitive, candidate-driven job market. 
Many businesses turn to recruitment agencies to help them find the right people for open positions.
Here are some reasons why you should hire a recruitment agency..
Reason #1: It saves time.
Two primary ways using a recruitment agency can save your company time.
For starters, the hiring process can be time-consuming. Using a recruitment agency can help you save time for your employees.
Second, recruitment agencies are businesses that specialize in recruiting. 
They are likely to have candidates in their applicant pool who are an exact match for your open job positions. 
It is a significant advantage that can significantly shorten the entire recruiting cycle. In other words, you can find the best candidate much more quickly!
Reason #2: It assists you in attracting top talent.
With their undivided attention and increased sourcing capacity, they go above and beyond to source candidates across multiple platforms and thoroughly screen them.
They ensure that only suitable candidates for your company are selected through phone interviews, assessment tests, and other means. 
Reason #3: It aids in the recruitment of talent in high-demand industries.
People frequently work with recruitment agencies to find help for difficult-to-fill positions. It may not be a matter of time constraints but intense competition for certain positions.
It is especially true for senior-level positions or in high-demand fields such as technology, digital, marketing, hospitality, etc. 
Many companies compete for the best of the best, and it takes great skill.
Such recruitment agencies train their recruiters to negotiate and persuade candidates to join them effectively. Their cumulative experience in the field also helps them improve each time.
Also Read:  Talent Acquisition Strategy 2021 – 10 Innovative Steps For Recruitment Process
Tips on Selecting a Good Recruitment Agency
The difference between an average recruiter and a top recruiter is time management. And the start #recruiter is the one who can implement #productivity hacks in a better way.

Read more: https://t.co/xizHiOKx83#StarRecruiter #RecruitmentProcess #ReferralProgram #UprightHC pic.twitter.com/AWrPn5zMi6

— UprightHC Solutions Private Limited (@UprightHC) March 25, 2021

Follow these 4 tips to choose the best recruiting agency for your hiring needs. 
Tip #1. Narrow your search to those who meet your criteria.
It is arguably the most crucial step of all, and it will help you in the following sections.
First and foremost, what kind of recruitment agency are you looking for? 
A staffing agency is the best option for a temporary or contractual worker. What about high-level executives? 
Headhunting firms are the best in this area.
If you are looking for full-time employees, you should look for a traditional recruiting firm. 
It would help if you kept in mind that there are niche agencies as well. Unlike general recruiters, this one specializes in finding highly skilled professionals who are experts in their fields. Why? 
Because they understand the market's talent gaps and help fill positions more quickly by providing candidates best suited for such speciality roles.
Tip #2. Explain your hiring requirements clearly.
The second step in selecting the best recruitment agency for your company is to define your organization's requirements. It is best if you are as specific as possible about this so that they understand what type of talent you require.
Before contacting them, make a plan. Do you only need to fill one position? Or are there many? What position are you attempting to fill? Is this a permanent or temporary position? Is it an entry-level or management position? What kind of background do you want them to have?
These fundamental questions will assist firms in accurately and precisely directing you to the right talent. There are numerous points to discuss:
Background of the company.

Statement of the company's mission and vision.

Company values.

Existing corporate culture.

Workplace environment description.

And more..
Tip #3. See how recruiters go with their process.
Searching and knowing about the agency is one thing, but knowing how they work is another. 
The third tip for choosing the best recruitment agency is to check their overall experience. There are a lot of ways to do this. 
You can ask them direct questions such as:
What are their methods? 

What do they do to pre-screen the candidates?

Is it in person, or is it conducted online or via phone?
Plus, you can ask how they source the candidates. Are they actively looking on platforms such as Facebook, LinkedIn and others? It is effective as you know there are candidates there looking for employment. 
An excellent recruiting agency knows that there are more passive candidates globally, and these candidates can bring higher ROI than active candidates. 
These candidates have more experience and are 'in demand' in a way. 
The difficulty is that they are not looking for a new job but are interested in learning more about other opportunities. 
If the recruiter is competent, they will eventually persuade them to relocate. Remember to keep this in mind!
You can also search the internet for testimonials and feedback. There will undoubtedly be client reviews expressing their feelings about working with them.
They are the firm's movers. They should be strategic enough to persuade potential employees to join your company.
Tip #4. Make sure the recruitment agencies are within budget. 
It probably is a no-brainer for businesses, but it's still important to highlight. Once you feel that they tick the criteria above, check if you can afford their services.
It is a vital step to consider. You're already well-assured that the agency can provide you with high-quality talents, but it's just a matter of discussing numbers.
Discuss this with your hiring team and superiors. Is it worthwhile? Is the budget still intact? How urgently do you require a replacement? It may have an impact on your decision.
Alternatively, you can look into their service prices ahead of time. 
Some may argue that getting to know a recruitment agency and their recruiters and discovering they are far too expensive is a waste of time.
You can find such information on their website or through online reviews. You can also contact them directly and inquire about this. Inquire about their services, and pricing once more.
A recruitment agency's fees now vary depending on the position you want to fill. They consider the following elements:
The number of positions that must be filled.

Industry type to be filled.

Job Position Type.

Job classification (full-time, part-time, etc.)

The job position's expected salary.

… and many more!
UprightHC – The Recruitment Agency you can Count on!!
Need help in finding great candidates? UprightHC can help. 
Our firm is ideal for all of your recruitment requirements. We recognize the value of our mission to match exceptional talent with the company. We maintain long-term relationships with our clients and are always in sync with them.
Here are some of the ways we assist our clients:
Hire candidates as needed.

Making a recruitment strategy.

Candidate selection.

Using techniques to retain employees

We know our customers inside and out.
Schedule a meeting with our recruiter!!
Related Articles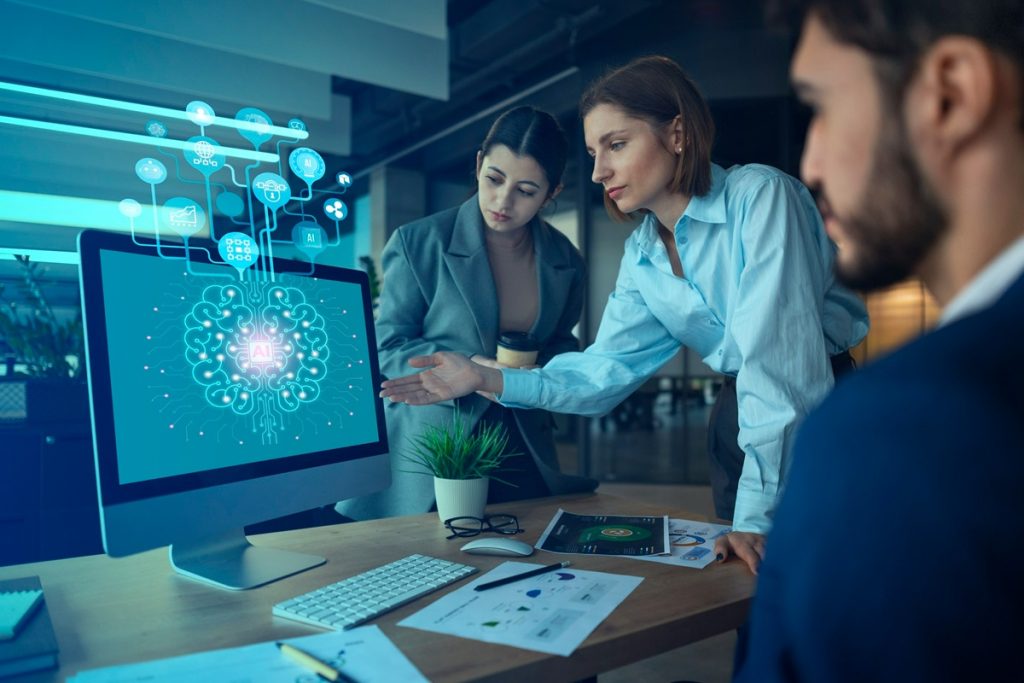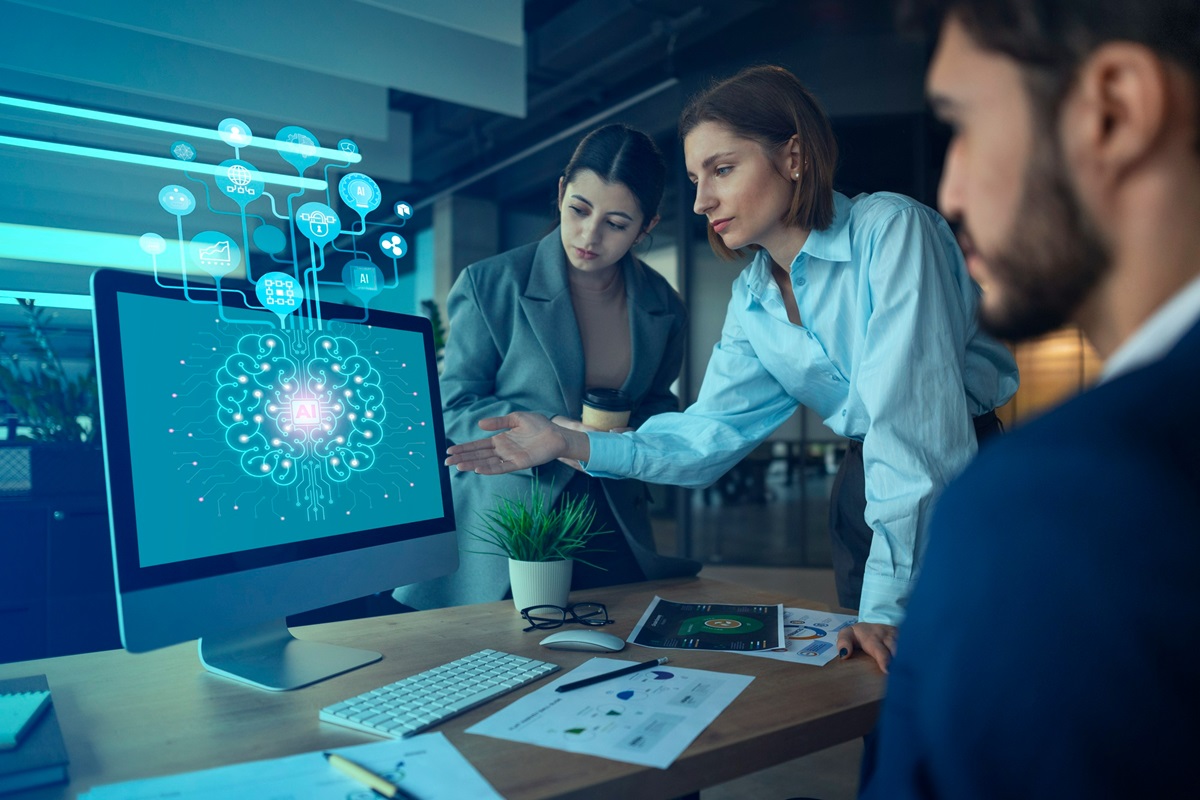 In today's rapidly evolving technological landscape, the integration of Artificial Intelligence (AI) and Machine Learning (ML) has become a cornerstone…
Read More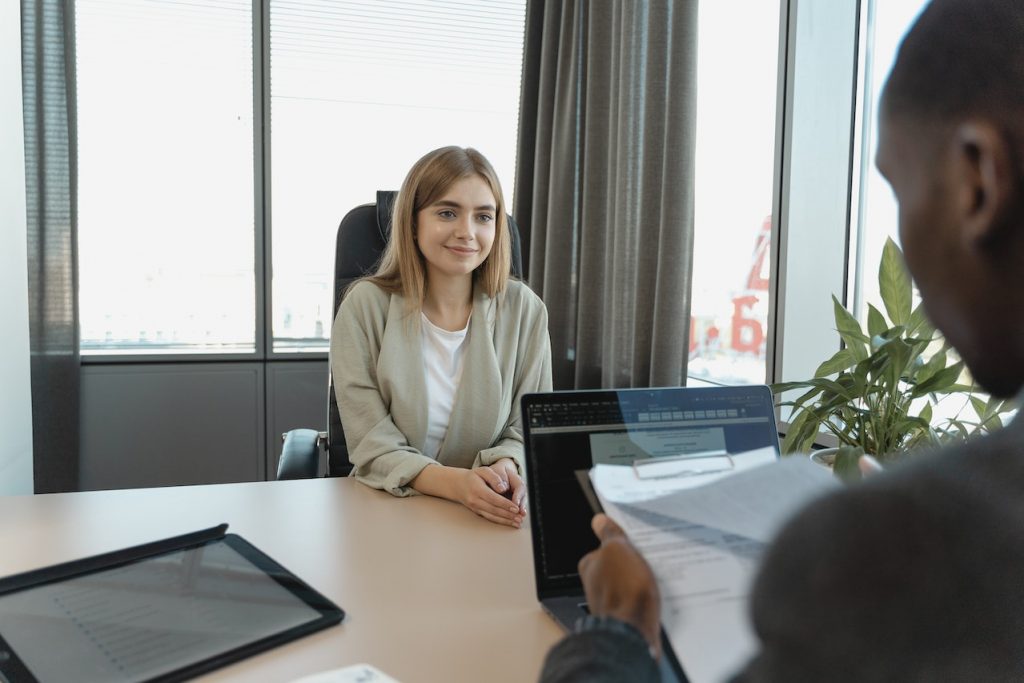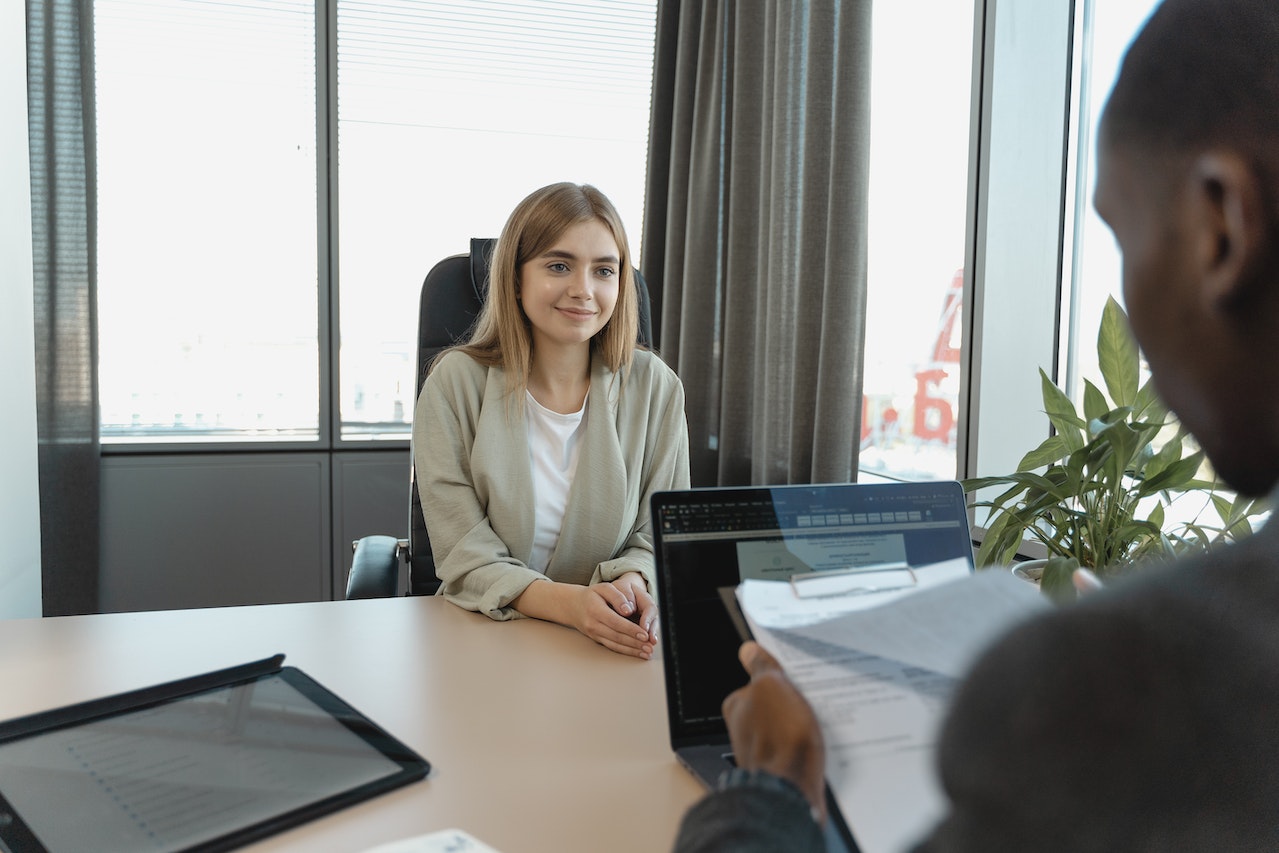 In the intricate tapestry of a successful organization, the thread of employee engagement weaves a powerful narrative of productivity, innovation,…
Read More