How Digital Recruitment Is Way Better Than Traditional Hiring Methods?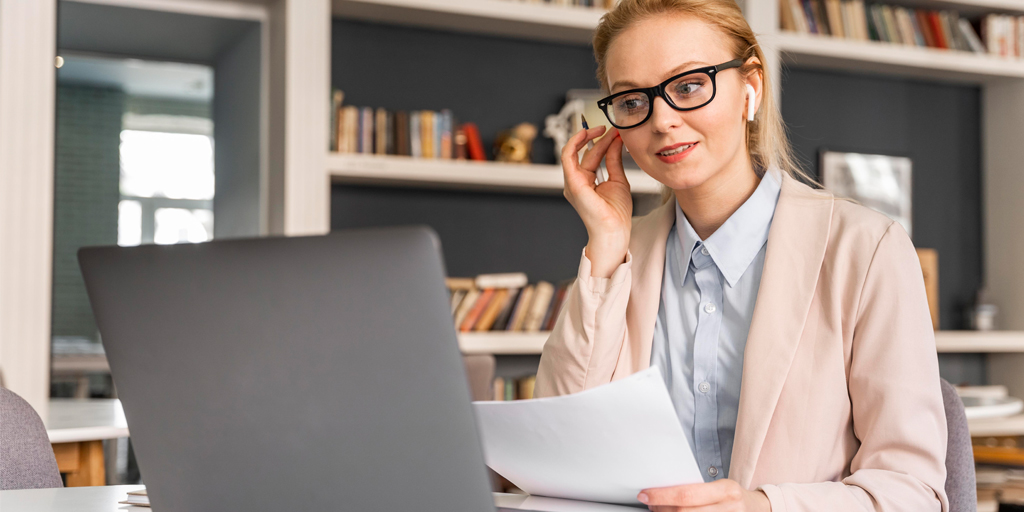 The recruitment industry keeps evolving, and it has transformed successfully from traditional recruitment methods to modern hiring methods.
The top talent present in the market has ample opportunities. Plenty of organisations can provide work-life balance, salary, growth, and much more. 
It has made the task for recruiters even demanding to attract candidates for their organization. Therefore, it's the right time to bring digital recruitment into your organization. Read this post to know why digital recruitment is the need for time.
In this article, we will cover
Why do traditional hiring methods fail?
What is digital recruitment? 
Advantages of digital recruitment over traditional recruitment
Tips for developing a digital recruitment strategy 
Industry-specific examples of digital recruitment
How Upright recruitment services can help you!!
1. Why do traditional hiring methods fail? 
Traditional recruitment methods used to work because they offered such simplicity to the recruiter. But with technology evolving and recruiters getting smarter, traditional recruitment methods are losing their shine. Here are some reasons why traditional hiring methods are outdated: 
Lack of diversity: A traditional recruitment method relies on human opinion. It creates a risk of biased hiring decisions. Human decisions get influenced by various factors that are not relevant to the job. It leads to a workforce with no diversity and perspectives. 
Time restraints: In traditional recruitment, there is only one room for implementing the process. This process takes a lot of time, and it's difficult for the recruiter to give the same attention to each candidate. 
Paper applications: Candidates don't like to fill paper applications. It is a time-consuming process. In the case of recruiters, they get bombarded with lots of resumes that consume time and result in biases. 
The solution is digital recruitment. Companies need to reshape their hiring efforts. Therefore it's ideal to use digital recruitment to the fore. 
2. What is digital recruitment? 
Digital recruitment goes one step further than traditional recruitment. It means taking the help of technology to simplify your hiring process. Digital recruitment ranges from using social media, posting on career websites, mobile recruiting, using AI and chatbots to find candidates and more. 
Recruiting gets easy for the hiring manager, and it fulfils the process to find, analyze, select and hire them for your organization.  A suitable example of digital recruitment is social recruiting, where a recruiter can leverage various social media platforms to find the right fit for their company. 
3. Advantages of digital recruitment over traditional recruitment
We know what digital recruitment is, and there are certain advantages of using digital recruitment in your hiring process. 
Amazing Exposure
The benefit of digital recruitment is that it helps the recruiter find plenty of relevant candidates quickly. Gone are those days when the recruiter used newspapers or bulletin boards for job postings. LinkedIn has replaced the newspaper, and relevant online groups have replaced bulletin boards. Finding the right candidate is just clicking away.
Improves efficiency
Digital recruitment helps the recruiter to manage candidates easily. The recruiter doesn't have to filter down the resumes.
There are lots of digital tools present to do the task automatically. It frees up the time for the recruiter to implement the other aspects of the recruiting strategy. 
You hire a quality candidate 
If you have exposure and efficiency, you ultimately get a better candidate than your rival. You add star candidates in your organization that are helpful for growth in the long run.
As a recruiter for a client, you can satisfy your client by delivering them the best candidates. 
Reduce costs in the long run 
Most organizations switch to digital recruitment as it's more affordable than traditional ways of finding candidates. In the traditional recruitment process, all the steps can be costly that can help you find your ideal candidate. It involves advertising the job, looking for the candidates, interviewing them, and onboarding them. These factors are present in the traditional recruitment, taking time and never-ending costs. Digital recruitment in place helps to reduce the costs of the organization. 
Better candidate experience
Digital recruitment is the right option for the younger generation. It improves the candidate experience, making it easier for them to engage with the brand. The candidate will get proper feedback at every stage, and the recruitment process will be faster. 
Also, Read: Talent Acquisition Strategies for Remote Hiring During COVID-19
4. Tips for developing a digital recruitment strategy
A digital recruitment strategy can help to streamline the hiring process and do wonders for the organization. 
Work on your job advert game
The way companies use job adverts matters a lot. The words you select in the job advert and your language will attract the candidates. It means that the job adverts can appeal to many candidates or not. 

If they are not working, you can improve your digital recruitment strategy. It means you have the opportunity to improve your digital recruitment strategy.
A tool attracts candidates that fit your company culture and understand your job advert. 
Mobile-friendly career page
Optimizing your career page for mobile is the way to go. A lot of organizations spend money on their career page. 
It's a no-brainer too. Most candidates use mobile to search for their ideal job, plus 70% search for jobs on their smartphones. 
When your career site is not mobile-friendly, the design font is not proper to the mobile resolution, you might lose candidates that will move to another company's career page. 
A company must ensure that the landing pages, career websites, and other resources are readable on smartphones. 
Stay active on social media
Use social media to improve your digital recruitment. Social media presents many benefits, enhancing the quality of the recruitment process. 
It's an excellent platform to make people aware of your brand. Many millennials rely on social media to get complete information about the company. These factors make it necessary for companies to have a social media recruiting strategy. 
There are lots of social media platforms you can find that are suitable for your recruitment strategy. 
The best way to use social recruiting is to showcase videos of your company's culture, stories about employees, company events, and more. 
Use customized digital recruitment strategies
Every company has its unique recruitment strategy that defines its goals. Something that has worked for your rival might not work for your company. 
The company must customize the recruitment plan to your business and related goals. 
Your rival company might be using Instagram to source out candidates, it might not work for you in the same way, if your target audience is not available on that channel. There are a lot of combinations present that an organization can try to understand their target audience. 
Engage with passive candidates 
Passive candidates might play hard at first, but that doesn't mean you don't have a chance to hire them for your company. 
Passive candidates who are not willing to move but will consider if they get the right job. You can engage the passive candidates by your talent pool. As a company, you can help them with their career and build long-term relationships. 
5. Industry-specific examples of digital recruitment
Tech Industry
Utilizing social media platforms to connect with potential candidates
Creating digital job listings and posting them on job search websites
Conducting virtual interviews to assess technical skills and compatibility with company culture
Implementing AI-powered recruitment tools to screen resumes and identify top candidates
Retail Industry 
Leveraging mobile recruiting apps to attract and engage candidates
Using video job descriptions to showcase the work environment and job responsibilities
Partnering with social media influencers to promote job openings
Conducting virtual job fairs to connect with potential candidates
Healthcare Industry
Posting job openings on specialized job boards for healthcare professionals
Utilizing telemedicine technology for virtual interviews and assessments
Implementing online skills assessments to measure technical competency
Leveraging AI-powered recruitment tools to identify top candidates with specialized skills
Finance Industry
Utilizing LinkedIn and other social media platforms to connect with potential candidates
Posting job listings on specialized job boards for finance professionals
Conducting virtual interviews to assess technical skills and compatibility with company culture
Implementing online skills assessments to measure financial acumen and technical competency.
6. Here's how UprightHC recruitment services can help you!!
We know a star candidate's importance and value in the organization. We never compromise with quality and have experienced recruiters for every vertical. Building a strategy around the organization is a factor in our recruitment services. Here's how we help you: 
Hiring candidates on demand
Creating a recruitment plan
In-depth search to find star candidate 
Employee retention
Added services we offer: 
Counselling of recruited candidates
Seamless onboarding process

Summing it up
Digital recruitment is undoubtedly the future of hiring. Its advantages are numerous, from streamlining the recruitment process to improving candidate engagement and experience. As technology continues to advance, it's essential for companies to embrace digital recruitment methods and stay up-to-date with the latest trends.
By doing so, they can attract top talent and stay ahead of the competition in today's fast-paced business world. So, digital recruitment is the way to go if you want to take your recruitment process to the next level.
Read on: Talent Acquisition Strategy 2021 – 10 Innovative Steps for Recruitment Process
Related Articles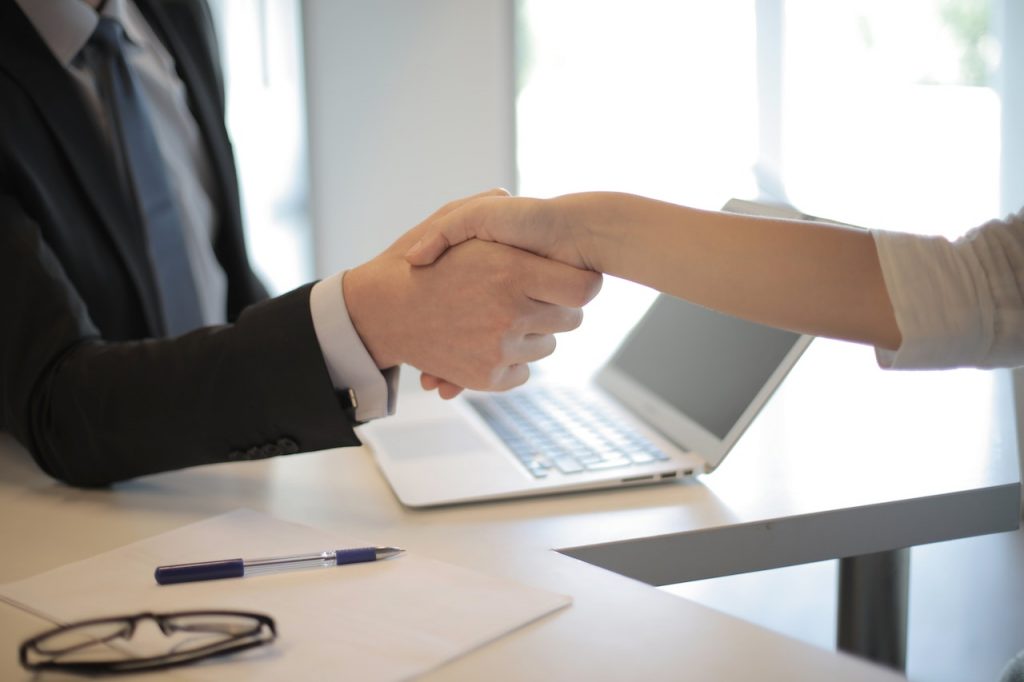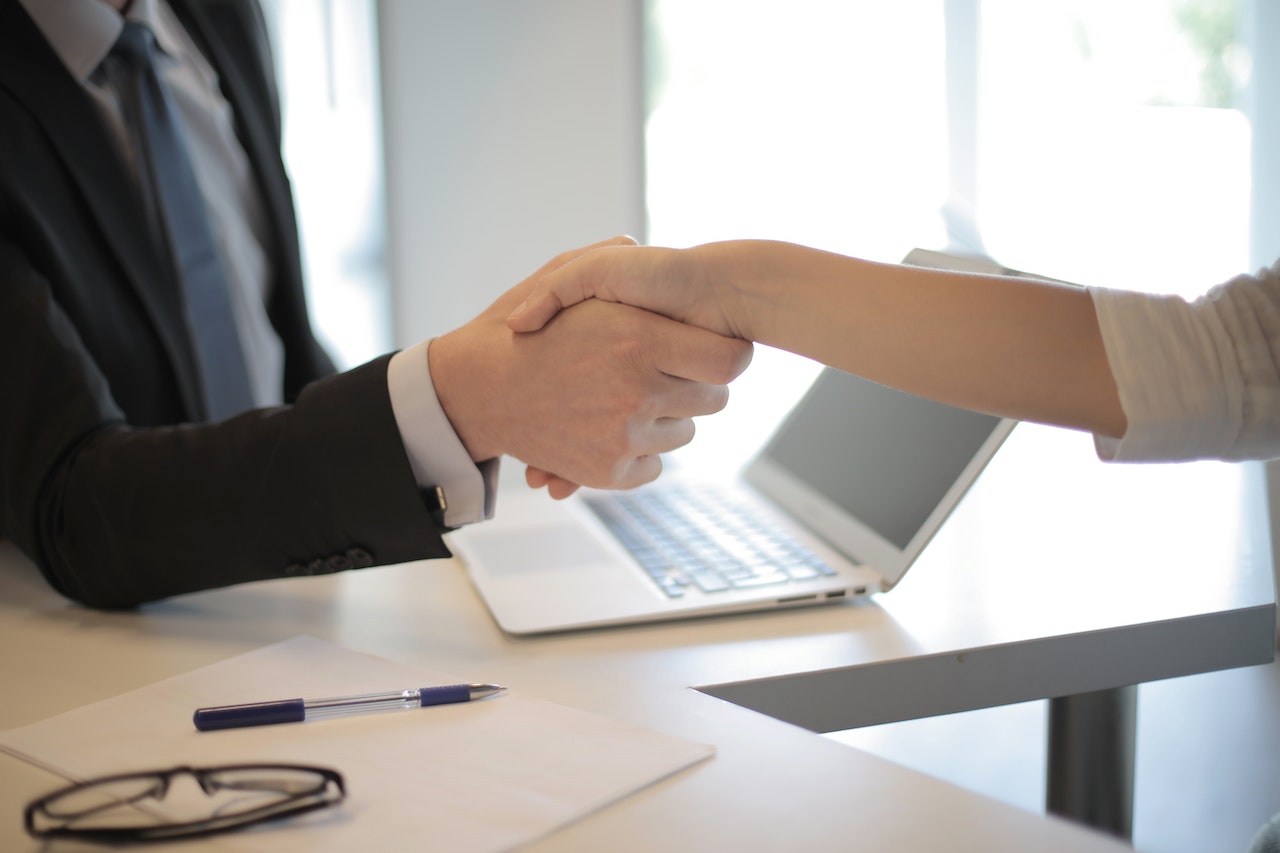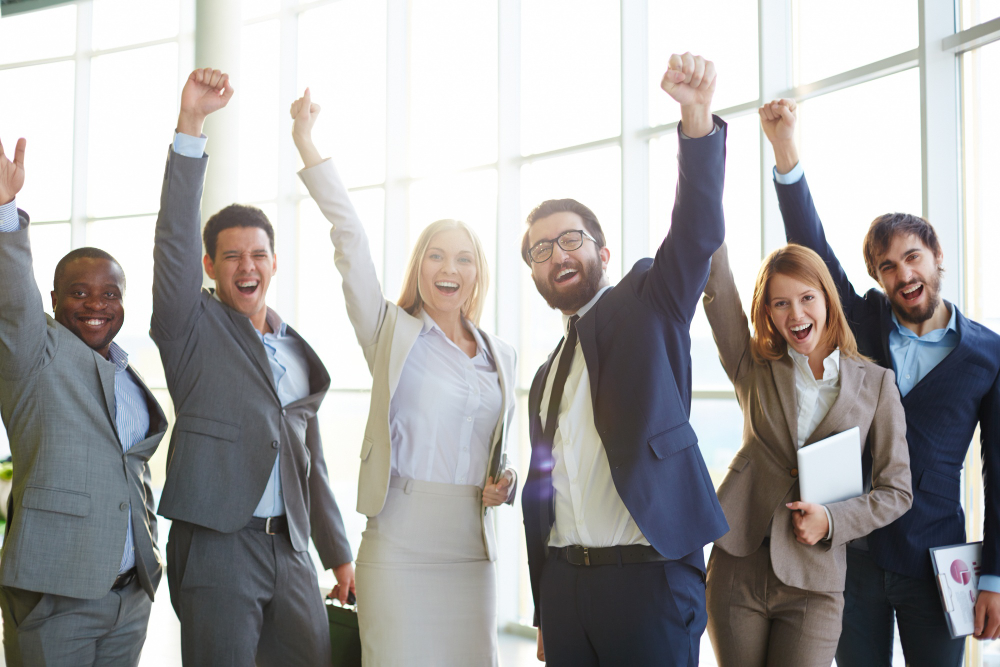 Do you know what people think of your company as a place to work? An employer brand is what allows…
Read More