The 5 Most Important Steps To Streamline Employee Onboarding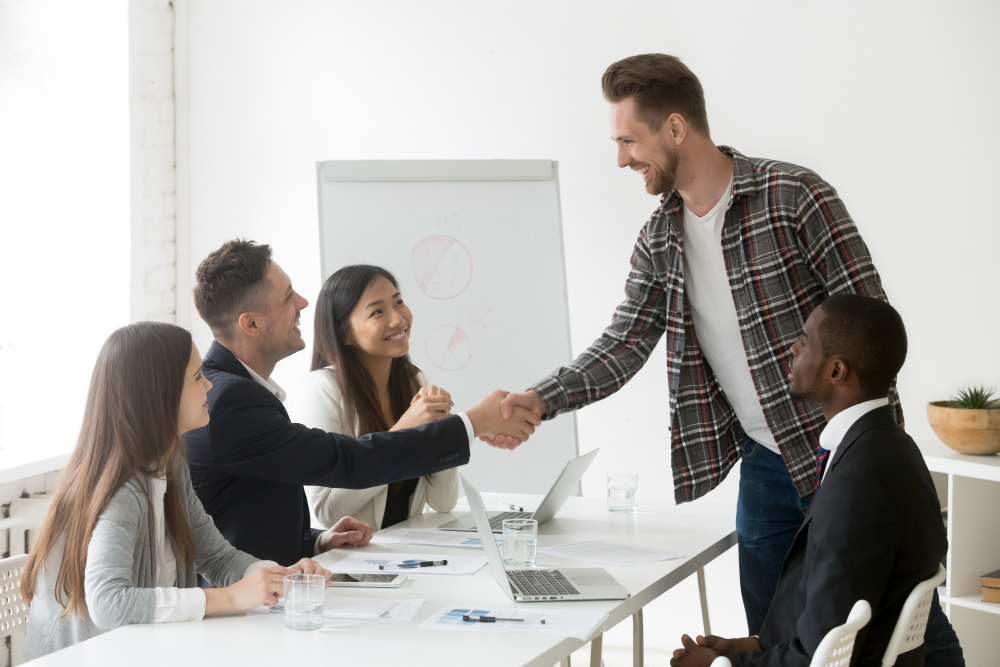 Your onboarding process is critical for both new hires and your organization as a whole. This is when your new hires will get to experience your company culture firsthand, see how they fit in with the team, and learn what is expected of them.
A streamlined onboarding process reduces the stress and work associated with integrating new hires for existing employees. This is an excellent opportunity for your company to win the hearts and minds of new employees and leave an impression that will last throughout their careers.
In today's hybrid or remote work environments, getting onboarding right can be even more difficult. You must consider how to integrate remote starters into the larger team as well as how to provide access to resources.
Can you, for example, provide them with information before they set up their company email? The last thing you want to do is overwhelm new employees with irrelevant documentation about their technology stack and workflows.
Onboarding should not be just a list of tasks to be completed; it should also have a human touch. This can help new employees feel less nervous, less overwhelmed, and more confident in their new roles. Long-term, it can foster positive relationships with coworkers and increase retention.
Employee retention can be increased by 82% with a good employee onboarding process. 

A bad onboarding experience, on the other hand, can convince new hires to quit at an alarming rate, with 31% leaving within the first six months.
What is the Importance of Efficient Onboarding?
In all business sizes and sectors, the competition for new talent is fierce. People Teams are under enormous pressure to fill new positions while dealing with increased levels of turnover. A streamlined onboarding process has several advantages in this context:
Better employee experience   
"You never get a second chance to make a first impression,", especially for new employees, is true. Starting a new job is a stressful adjustment, and the employee will be on the lookout for signs that they have made the right career choice.
Freshers waiting for #onboarding pic.twitter.com/AZVoR3l3ep

— Prabha (@praabhaaaaa) September 17, 2022
The first step toward a long-term, positive employee experience is a streamlined onboarding process. By demonstrating that you value employee development, company culture, and frequent check-ins, you demonstrate to new hires that you care about their work experience.
     2. Increased employee retention 
Many organizations prioritize employee retention, especially at a time when competition for talent is at an all-time high. Employee retention and the onboarding process are inextricably linked. You can't afford to ignore new hires when 20% of employee turnover occurs within the first 45 days of employment. 
A high turnover rate is expensive, especially when you consider the vacancy period and the work required to fill the position. Although some turnover is to be expected, it is best to maximize your employee's lifetime value from the start.
      3. Improved employee engagement
A streamlined onboarding process familiarizes and connects employees with the mission, vision, goals, values, and culture of the organization. It also informs them of their responsibilities and how they contribute to the success of the organization, increasing their engagement. 
This may appear to be a minor benefit, but studies have shown that engaged employees are more productive, have lower absenteeism rates, and are more likely to stay with your company for a long time.
      4. Easier recruitment 
New employees are unlikely to recommend an employer to others in their network following a poor onboarding experience. Dissatisfied employees can also publish their opinions on employer review sites and potentially tarnish your brand. 
On the other hand, a positive onboarding experience can inspire employees to spread the word about your workplace culture and benefits, which inevitably makes recruitment easier. Even better, they're more likely to directly refer their connections for open vacancies, which is a faster and less expensive way to source new talent.
5 important Steps to Streamline Employee Onboarding
Let's get started.. 
Ensure your #onboardingprocess is up to date by checking out these 5 fun ways to make the onboarding less stressful.
Read more: https://t.co/Ld2J52aCVG#Recruitment #OnboardingPlan #SocialActivities #HiringProcess #SocialActivities #Gamification #RecruitmentCompany #UprightHC

— UprightHC Solutions Private Limited (@UprightHC) September 8, 2021
Step 1. Define clear objectives and expectations
When we don't know what the future holds, we become anxious. You can alleviate your new employees' anxiety by demonstrating what success looks like in your organization.
Set short-term goals that they can achieve in a week, a month, three months, and so on. Examine their objectives and provide feedback on what they did well and where they can improve.
Give your employees responsibilities right away, but also allow them to think for themselves and achieve their goals in whatever way they see fit. This will keep them interested while also providing opportunities for continuous improvement.
Here's how you can streamline it: 
You can schedule one-on-one meetings. You should schedule one-on-one meetings between new employees and their direct managers on a regular basis. This allows managers to set expectations and respond to questions. It also aids in the development of rapport and eases the new hire's transition to a team member.
Step 2. Ask for feedback
A positive employee onboarding experience increases retention. 5 However, you cannot build an efficient onboarding process without data, so solicit feedback from your new employees to better understand their experience.
Here's how you can streamline it: 
You can use open-ended surveys. Open-ended questions allow your new employees to respond with whatever they want. You can analyse the responses to open-ended questions to discover qualitative trends or improvement opportunities that are specific to the needs of your employees. You can also use pulse surveys. Pulse surveys are short sets of questions that can provide information about employee satisfaction, work environment, team relationships, and other topics.
Step 3. Focus on digital collaboration
Creating a collaborative onboarding experience allows your new hire to get answers quickly and their training to progress more quickly. Furthermore, a collaborative onboarding experience allows your employees to connect, get to know one another, and develop a sense of camaraderie.
It is critical in the context of remote and hybrid working that as much of this as possible is facilitated within a digital workplace. When not everyone is in the same room, you simply cannot rely on people talking to each other at their desks.
Here's how you can streamline it: 
Implement mentoring programs. Only 29% of new hires believe they are prepared to excel in their new position. Mentoring can assist new employees in learning the ropes and may provide them with the confidence boost required to become top performers. Mentors show new employees how to perform their duties and assist them in understanding how they fit into a team. The transfer of knowledge speeds up the new hire's path to productivity. 
You can also schedule a meet and greets. Meet and greets should be scheduled early in the onboarding process. Make sure your new employee meets company leaders, top performers, and people in positions they might want to pursue in the future. These can be Zoom meetings or face-to-face meetings. This allows new employees to learn more about the company and their role within it, as well as gain access to people who can answer their questions.
Step 4. Build a repeatable experience
It is critical to standardise the onboarding process if you want to ensure that all of your new hires have a positive onboarding experience. Onboarding templates provide a good starting structure and accelerate the universal aspect of the process — reviewing paperwork and introducing new hires to your company's culture, tools, and processes.
Here's how you can streamline it: 
You can simplify communication. Make it simple for your team members to communicate with and collaborate with your new hire. Take advantage of company-wide notifications to help standardise updates and keep everyone on the same page. Furthermore, you must make it simple for users to locate the communication tools they require to complete their tasks.
Step 5. Make it simple to find information
Sharing information during onboarding should be as simple as possible. Your HR professionals and team leaders educate your new hires on how things are done in your company. This entails disseminating a large number of training materials, such as video tutorials, documentation, articles, links, and other resources from your knowledge base.
You want your employees to focus on learning about the job rather than where to find one or more resources, so make the information easily accessible.
Here's you can streamline it: 
Have an onboarding plan. Make an onboarding plan and share it with your new hire so they can progress through the process. This plan should include a list of tasks to be completed as well as objectives for each task. 
Why choose UprightHC to Streamline your Onboarding Process?
We have built our reputation as one of the leading recruitment services in the market. Here are some of our added services in recruitment and talent acquisition: 
Social media #backgroundchecks are a new thing!! Every recruiter must try this new trend but before that, you must know about the pros and cons. Read here:https://t.co/jTt1iN9J0T#SocialMedia #Recruiters #RecruitmentProcess #SocialMediaStrategy #RecruitmentStrategy #UprightHC

— UprightHC Solutions Private Limited (@UprightHC) August 18, 2021
A background check is an important step after the candidate gets finalized. This helps you to get 100% sure about the candidate and will leave no doubts regarding the quality of the candidate. 
Our team will remain in contact with the candidates. This service ensures your new employee has a smooth transition into your organization. It can get conducted on call or face to face depending on the employee. 
 Mass hiring and entry-level search 
Mass and entry-level requirements are for companies for setting up new teams where potential candidates need to be hired. 
Middle and senior-level search 
Every company needs middle and senior management. Our main focus is to find talent with experience in technicalities and a person with management skills. 
Executive and leadership level search 
The most crucial position at any company is to place the right leadership. Our best effort will help to reach exceptionally talented people in the industry at an affordable price. 
Find the right talent for your company is our top priority. https://t.co/PExMyDH7o8 We ensure client satisfaction during HR Consulting, Background Checks, Organization Compliance and Recruitment Services.

Call us today at tel:+919958588083#UprightHC #Client #HRConsulting

— UprightHC Solutions Private Limited (@UprightHC) May 25, 2021
Consult our recruitment expert and get a personalized recruitment plan and hire highly-qualified candidates. Get in touch with our experts.
Related Articles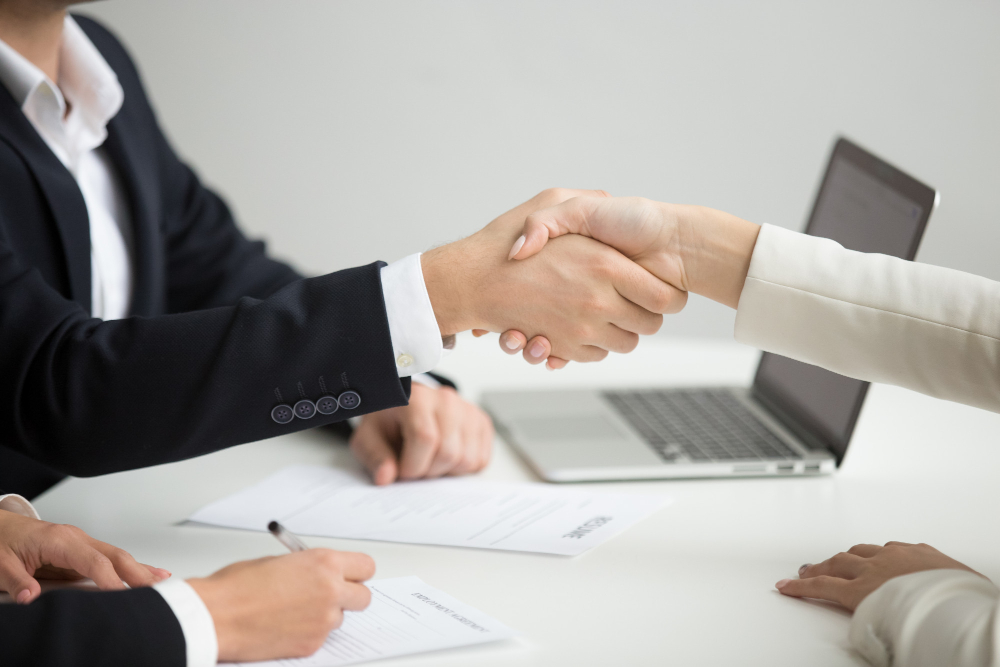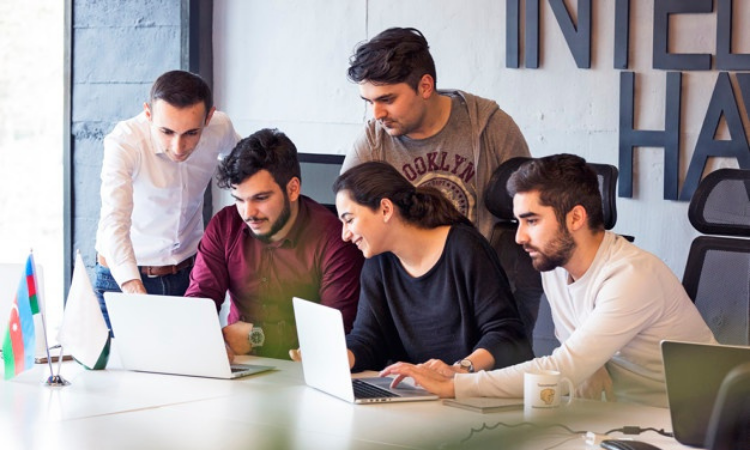 'First Impression is the Last Impression', this quote not only applies to the candidates going for a job interview but…
Read More