Best Practices for New Employee Onboarding Survey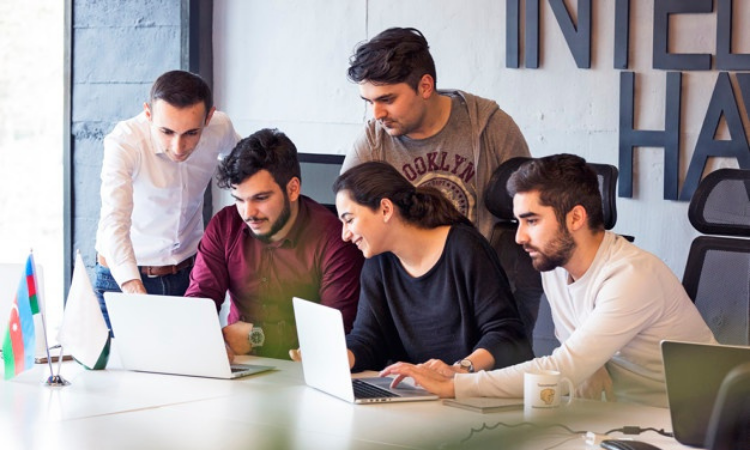 'First Impression is the Last Impression', this quote not only applies to the candidates going for a job interview but also to the company that hires new employees and does their onboarding. Onboarding is the process of introducing new employees to the organization and its environment and culture. When you are hiring new employees, it is crucial to take them through a good and smooth onboarding process to build the right and positive perception in their minds about your company.
Researches suggest that if your onboarding process is streamlined and goes successfully, it can improve the retention rate of new employees by 82% and their productivity by around 70%, or even more. But how will you know whether your newly hired staff are satisfied with your onboarding process, or you need to make improvements in it? The only way is to conduct Employee Onboarding Surveys. This article will tell you about onboarding surveys and some best practices to follow while conducting Onboarding Surveys to gather effective and accurate insights from your employees.
What are Onboarding Surveys?
An Employee Onboarding Survey is the one that companies conduct to gauge the experience of newly hired employees with the onboarding process. The survey measures their satisfaction and collects their feedback regarding the overall recruitment and onboarding process.
The Onboarding Process introduces your company to the newly hired employees. But it is not an introduction only. It is something that makes the new employees feel comfortable in the organization from day one itself. When employees join a new company, there are several activities they go through. From paperwork and formalities to meeting and greeting new people, employees have to go through overwhelming processes when they enter a new organization. In such a situation, a well-defined and smooth onboarding process helps them go through this seamlessly and get in a position to work for the organization soon.
Employee Onboarding can be in two ways:
One way is to directly introduce the newly hired employees to their experienced colleagues and assign someone the task to train them to do the organizational work, along with the HR formalities being carried simultaneously. This process is usually carried out when a single person is hired in a team.
The other way is to systematically take the newly hired employees with a formal process of fulfilling HR formalities, induction, and training. This process is usually used when new employees are hired for a particular project or department. The new employees sit separately from their experienced colleagues until their induction and basic training are complete.
In both of these processes, it is necessary that employees smoothly get adjusted to the organizational culture and environment, and they can start working comfortably to achieve the common organizational objectives. The purpose of Onboarding Surveys is to ensure all this. In these surveys, a questionnaire is prepared that involves questions to ask the employees how they feel about and how much they are satisfied with the onboarding process.
Let's learn some best practices you should follow while creating and sending Employee Onboarding Surveys and ensure a smooth and successful onboarding process that leads to higher satisfaction levels of the newly hired employees.
Best Practices for Employee Onboarding Surveys
Send Surveys at the right time
Make the surveys short and simple
Keep the surveys anonymous
Involve teams and managers in the process
Use an effective Employee Feedback Software
Let's learn how these best practices can help you conduct effective onboarding surveys and gain maximum and accurate responses.
1. Send Surveys at the right time
Sending the surveys at the right time is crucial for the success of any survey. In the case of onboarding surveys too, it is necessary to take care when you are sending your surveys so that you get the maximum benefit out of them. An employee's journey starts with onboarding, so it is essential that you send the surveys at the beginning of this journey itself.
Whether you send the onboarding survey the very next day of joining, or you send it after a week or month, one thing you must take care of is, send it before its too late, so the employees have the experience fresh in their minds to share with you, and you are also in a position to take action and improve their experience if needed.
You can also choose to send multiple surveys, or in other words, send the survey in parts like this:
Send one survey at the time of joining to know the interview experience and feedback of the selection process.
Send another one when their training is complete to collect training feedback.
Send one ore when the employees have completed the whole onboarding process and have actually started working for the organization to collect feedback about their overall experience with the whole process.
2. Make the surveys short and simple
Make sure that the surveys you create are short in length and are not much time-consuming. It should take your employees not more than two to five minutes to take the survey and share all responses. If you make a very long survey, it will become a lengthy task for the employees to fill it and deviate their minds from work. So make your surveys short, add around ten questions to the survey, and most of them should be closed-ended only.
You should add only one or two open-ended questions at the end of the survey to capture real employee insights or in-between the survey as follow-up questions only.
3. Keep the surveys anonymous
It's always good to keep the Employee Feedback Surveys anonymous so that the employees can comfortably share their true feelings and honest feedback. And when it comes to Onboarding Surveys, it becomes even more critical to keep the surveys anonymous and tell them that it's anonymous because they are already not fully comfortable in the new organization.
4. Involve teams and managers in the process
Employee onboarding is not just the job of the Human Resource department, but also of the team managers, trainer, and their experienced colleagues. Making the organizational environment welcoming and friendly for the employees and new joiners should be one of the organization's values, and everybody working in the company should contribute to it.
Managers should ensure that the new hires in their teams take the survey and share their honest feedback. Other team members should also try their best to help the new joiners adjust to the work environment and organizational culture. This will improve both employee satisfaction and employee engagement.
5. Use an effective Employee Feedback Software
To make your surveys successful, always use an effective employee feedback software to create and send surveys to the employees and collect their feedback. A good survey software not only helps to collect feedback but also works on it to improve the experience and enhance employee satisfaction.
Related Articles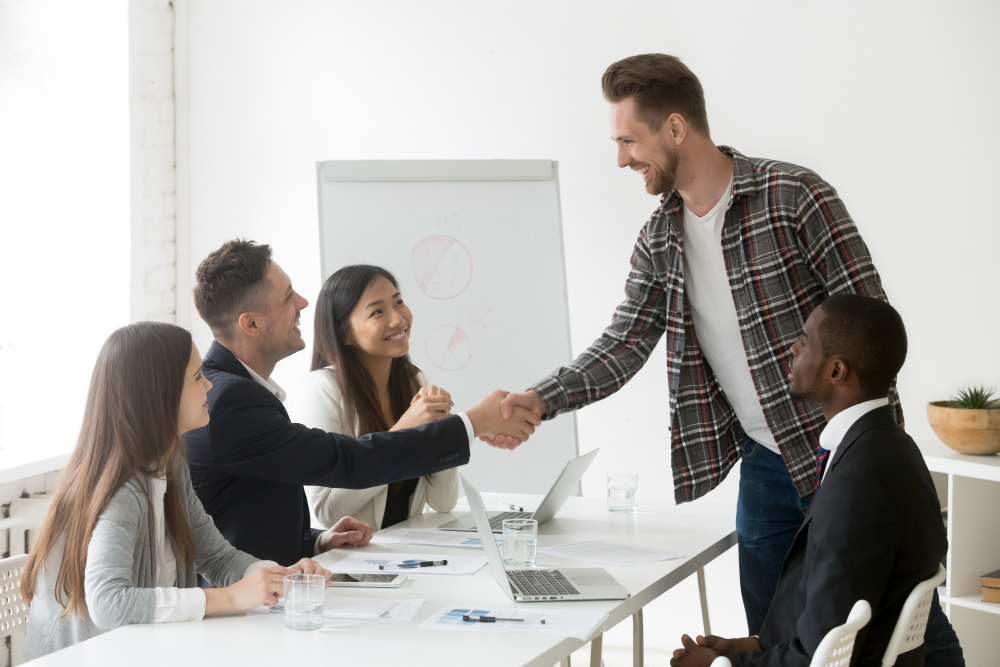 Your onboarding process is critical for both new hires and your organization as a whole. This is when your new…
Read More