Talent Acquisition Strategy 2021 – 10 Innovative Steps For Recruitment Process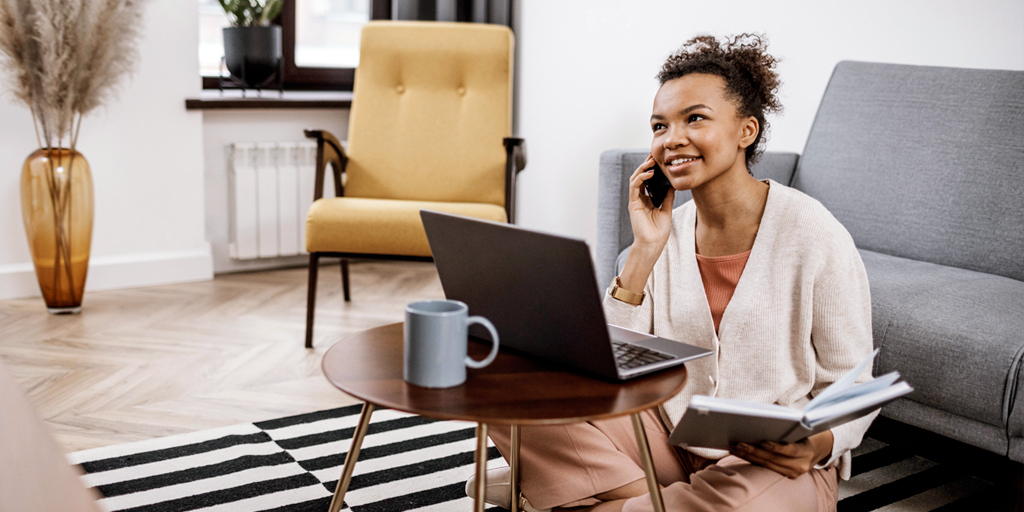 Talent acquisition strategy 2021 is something every HR should be looking for and waiting eagerly. There is an old saying the quality of your candidates has an impact on company growth. 
For this to work, a recruiter needs a talent acquisition strategy. The ideal thing to note in 2021 that only recruiters won't choose the candidates, but the candidate can choose the company. The talent acquisition strategies that worked for you in 2020 might need modifications in 2021. 
This article will provide the latest talent acquisition strategies for 2021 for recruiters to include in their plan: 
1. Focus on the career page of your company
The career page is the first thing where the candidate makes an interaction. With hiring likely to increase in 2021, it is necessary to improve the career site to make the candidate journey easier. 
The career page of the company must be slick. It should allow the candidates to search and apply for jobs with ease. Candidates looking to apply for multiple jobs, that cannot perform quickly will look for someplace else. 
No company would like to lose out on the best candidates. It is one of the best talent acquisition strategies for 2021 to recruit candidates.  
To increase the probability of search engines leading people to your career platform, use search engine optimization (SEO). It should also be appealing and reflective of the company's culture. And set up to operate both within and outside the company.  It should provide surveys within the platform so that candidates can give input on their experience. 
Remember to update your job platform regularly so that returning applicants see new material rather than the same old site.
2. Recognize your best source for hiring candidates
It is necessary to determine where the best candidates are coming from to amplify candidate sourcing. You should keep track of and revisit the source of hire for applicants who went on to become high-performing, value-adding employees regularly. 
The metric gets tracked for candidates, including unsuccessful candidates, active hires, and passive candidates.
It will show you why those sources are successful for you and how you can enhance your approach on sites with low sourcing returns. You may also plan to remove some of the low-performing sources from future postings and replace them with new sources. 
An ATS gets used to determine the source of hire based on candidate sourcing data. Analytics from recruitment websites is beneficial.
3. Increase your remote hiring capabilities
With the pandemic likely to make remote work a requirement for some time, the ability to recruit remotely would be critical. Remote hiring necessitates an entirely digital hiring process. 
You must be able to post job openings on the internet, conduct interviews using video conferencing software, and submit, receive, and sign documents online.
Integrating video conferencing tools with interview scheduling and analytics software, such as Microsoft Teams and Zoom, offers you an end-to-end range of capabilities to hire applicants remotely.  
Many recruiters are unfamiliar with remote interviewing as a part of the hiring process. While a lot of hiring has been done remotely for some time, interviews get conducted in person.
There are a few things to keep in mind when conducting a remote interview. There are video conferencing apps and video interviewing platforms to choose from, but it is worth choosing one of the more reputable platforms.
It will show the candidates that you get committed and improves the credibility of the video calls. Candidates do not want to download any new app that you will suggest during the recruitment process. 
After a candidate accepts an offer, you should immediately begin onboarding new hires smoothly and efficiently.
4. Increase the use of artificial intelligence and machine learning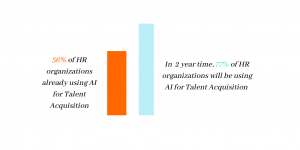 In the field of recruitment process and talent acquisition, artificial intelligence (AI) and, in particular, machine learning (ML) are hot topics. AI and machine learning improve and automate a wide range of recruitment processes, including:
A large number of candidates to screen and sort
Scanning resumes.
Matching job seekers with openings.
Looking for inappropriate or biased language in job descriptions, offer letters, and other communications.
Recruiting analytics, metrics, and trends.
And chatbots.
When using traditional methods, many of these tasks, particularly those involving reviewing and sorting candidate profiles. These are time-consuming. AI-powered software gets completed automatically in a fraction of the time. 
Candidates can use chatbots to ask questions and obtain information. 
Chatbots work by natural language processing, but it also allows for text scanning for inappropriate, biassed, or potentially offensive words or language patterns. 
Although some ATS platforms have AI capabilities, you may need to use additional recruiting software or add-ons in some cases.
5. Leverage an applicant tracking system 
Along with AI and machine learning, one must be using an applicant tracking system (ATS) all through the recruitment process. 
An applicant tracking system (ATS) is more than just a way to keep track of candidates and applicants; it is also a way to manage candidates, job postings, applications, and job offers from beginning to end.
It assists recruiters in scheduling interviews, sending automated emails and notifications to recruiters and candidates. And keeping recruiters and hiring managers informed about the progress of each hiring process.
Even if you are currently using an ATS, you should check to see if it is the best option. An excellent applicant tracking system (ATS) can post jobs to external job boards and social media platforms like LinkedIn and Twitter. This capability will expand your reach and allow you to target a broader range of candidates.
Using an applicant tracking system (ATS) is a way to keep track of the hiring process and ensure that candidates have a positive first impression of the company. 
Candidates will be more likely to accept an offer if the process gets professionally managed and there is regular communication that outlines expectations and next steps. It could mean the difference between hiring top talent ahead of your competitors.
6. Hire candidates based on their skill
Skilled hiring is regaining popularity. 
Thanks in part to AI-based technology that improves the accuracy of skill identification and matching. 
Many employers are relying on skills-based methods rather than academic degrees to assess job-seeker abilities.
Using skills to identify job requirements can help attract qualified candidates not hired by educational qualifications they do not meet, despite having the necessary skill set.
Many roles require soft skills such as communication, problem-solving, and critical thinking, which are difficult to demonstrate with a degree. The sourcing, screening, and matching of candidates can get improved with a skills-based recruitment process.
For quite some time, the technique gets used in some talent management processes, most notably in succession and career development planning. However, you must ensure that your candidate profile section gets set up to allow candidates to select skills that are relevant to your open positions. And can be verified during the hiring process. 
You can find out about job-seekers soft skills by asking behavioural and situational questions in a questionnaire or an interview.
7. Using an employee referral program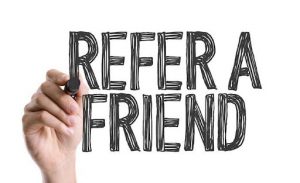 Employee referrals are an excellent source of candidates. They also have the following advantages as a bonus:
Referrals are compatible: Employees who are fit for the job and the company culture get referred by your employees. As a result, the candidates are pre-selected in a sense.
There is a higher level of engagement with referrals: As a result, referrals are more likely to be engaged right away; they already know at least one person at the company who will show them around and make them feel at ease.
Referrals stay longer: Employees that got hired via a referral are happier, more productive. And more efficient than those selected through a different source.
It doesn't have to be difficult or expensive to set up an employee referral programme. Just be sure to include the following elements in your plan:
Incentives: This can be in the form of cash incentives (which are usually the most effective), but it can also be in the form of extra vacation days or other types of perks.
Feedback: Keep employees in the loop who have made a referral. That is if you want them to continue recommending candidates to you.
Recognition: Consider how you can thank employees who have successfully referred someone and show them the appreciation they deserve. A simple mention in your firm's internal newsletter may suffice.
8. Stay in touch with passive candidates
While passive candidates may appear difficult to approach at first, this does not rule out the possibility of becoming their next long-term partner. And, given how difficult it is to recruit these days, it's worth a shot.
Between 70 and 75 per cent of the workforce are passive candidates or people who aren't actively looking for a new job but might consider it if the right opportunity arises.
Your talent pool is one way to engage passive candidates. Sending them relevant content regularly – content that can help them advance in their careers, for example – is a way to stay on their minds and build a relationship. It is one of the underrated talent acquisition strategies of 2021.
9. Have a social media recruiting strategy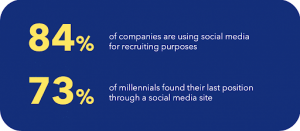 Without mentioning social recruiting, any list of top recruitment strategies would be incomplete. 
Social media recruiting is the use of social media platforms as talent databases and/or job openings. There are ample social media channels that are the favourite of recruiters, and they are below: 
LinkedIn 
Facebook
Instagram
Twitter 
Here are some statistics to demonstrate the value of social media recruiting:
70% of job seekers use their phones to look for work.
The valuable platform for job search is social and professional networks, according to 55% of job seekers
Millennials used social media to find their last job 74% of the time.
Also Read: How Hiring Manager can use social media for Recruitment Post Covid-19
10. Collaborative hiring
Given the current state of the market, it is natural that businesses will place a greater emphasis on collaborative hiring this year. Collaborative hiring is critical because it significantly improves the quality of new hires. 
As a result, employee turnover gets reduced, the employer's brand is enhanced, and teamwork improves having a positive influence on the recruitment process. As a result, employee turnover decreases, which benefits the overall recruitment and hiring strategy. Collaboration hiring has been named one of the top recruitment trends for 2021. 
Related Articles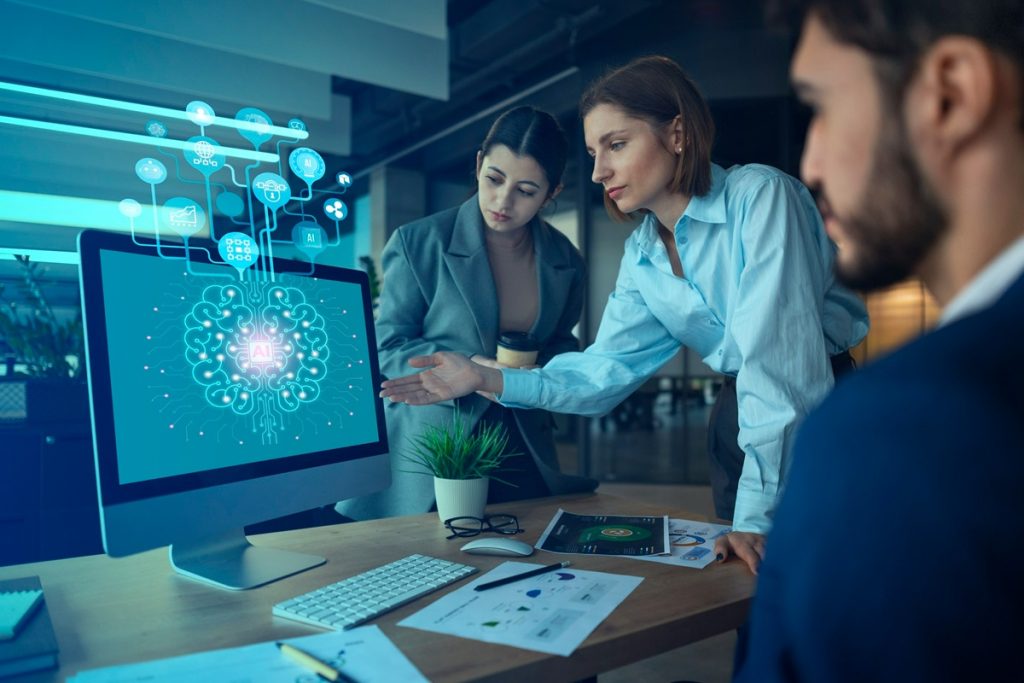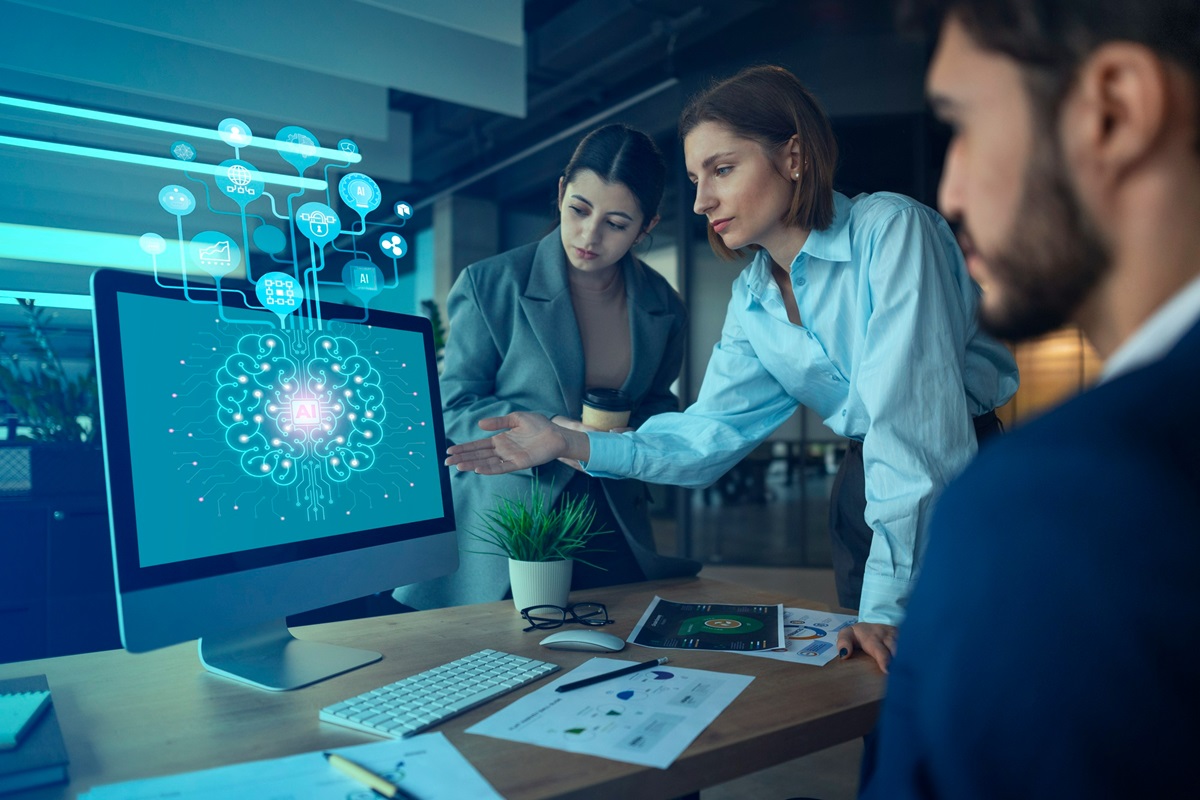 In today's rapidly evolving technological landscape, the integration of Artificial Intelligence (AI) and Machine Learning (ML) has become a cornerstone…
Read More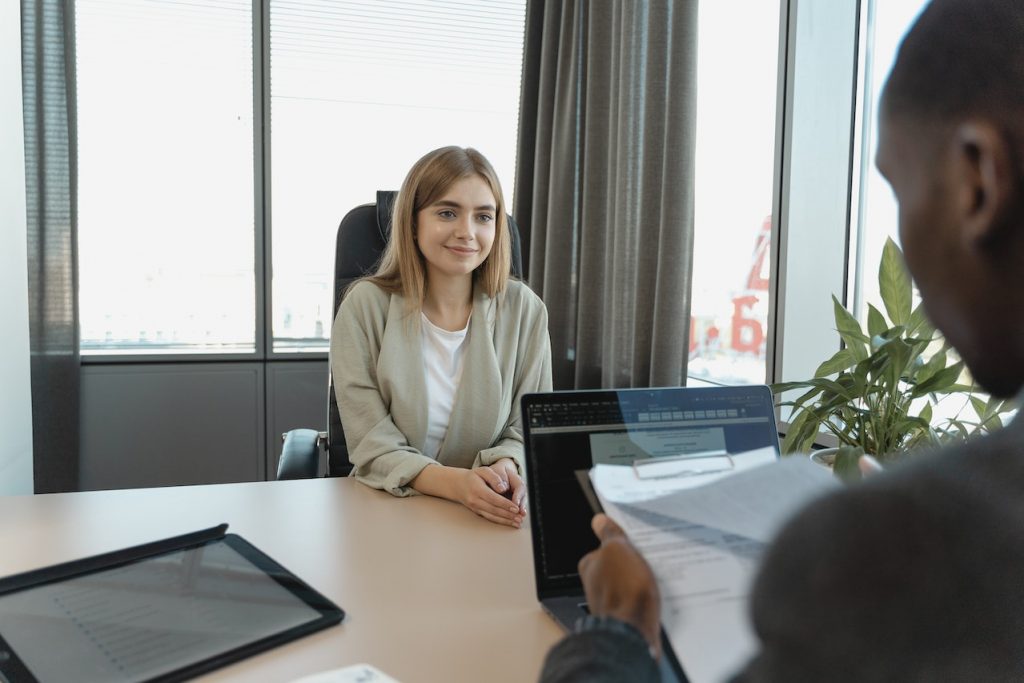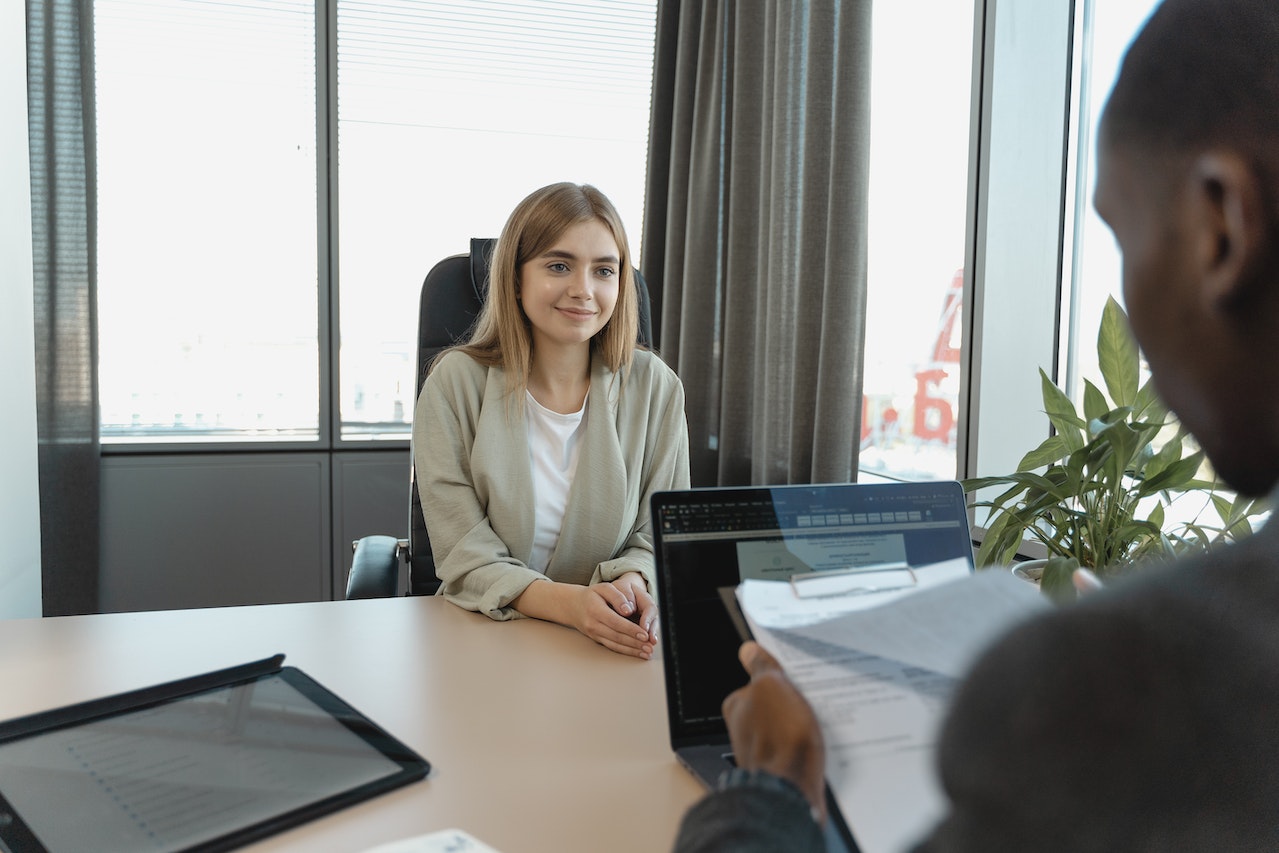 In the intricate tapestry of a successful organization, the thread of employee engagement weaves a powerful narrative of productivity, innovation,…
Read More