How to Create Your Recruitment Plan for 2023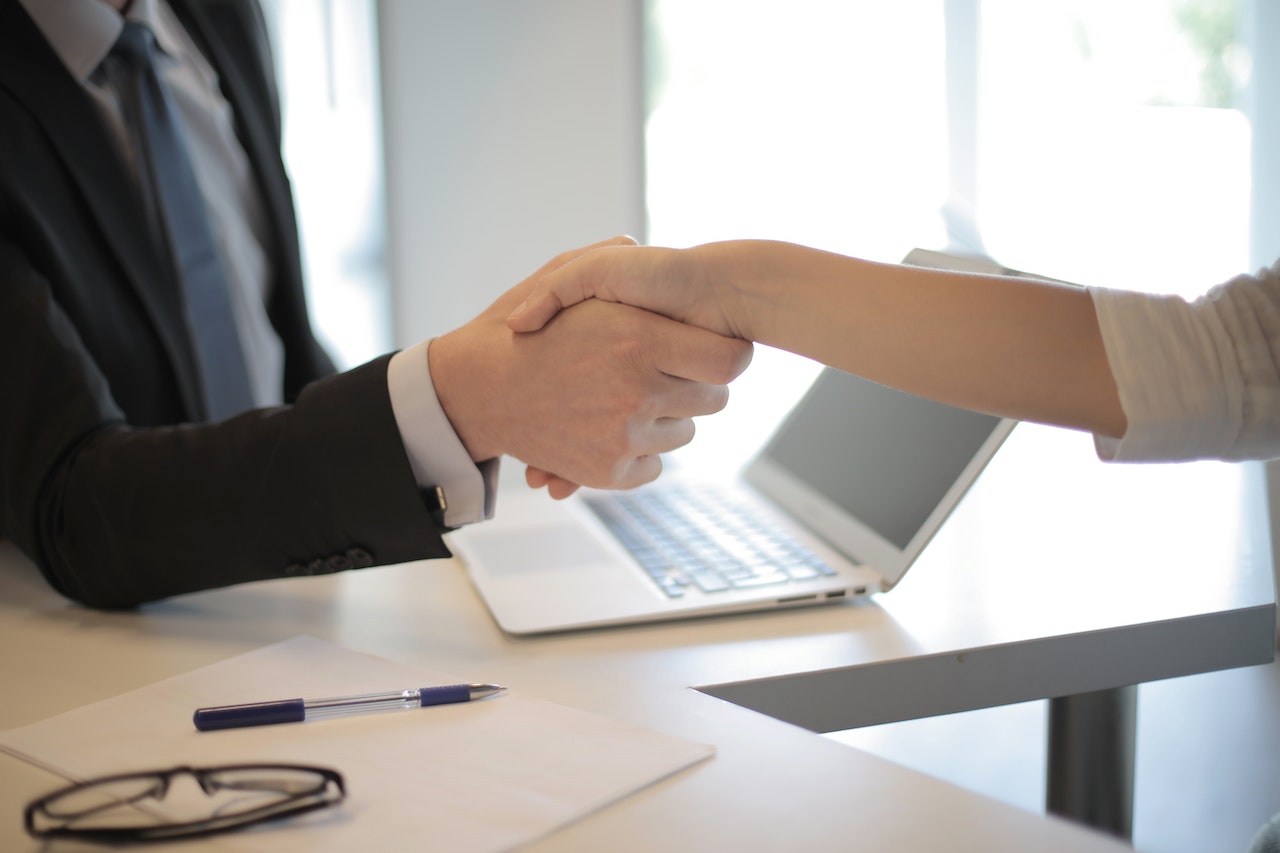 Many talent acquisition experts believe that the best way to create your yearly recruitment plan is to analyze what worked and what didn't for your previous recruitment strategy. And as this year is ending, it is only best that the organizations look to create their talent pipeline for the coming year. 
This article will focus on creating a recruitment plan and overcoming any recruiting challenges for the coming year. 
So, let's begin. 
What is a Recruitment Plan?
A recruitment plan is a predetermined strategy for recruiters & hiring teams to implement during the hiring process. Having a recruitment plan in place from the beginning streamlines processes & gives everyone a timeline to work with. And as a recruiter, you can plan your work more efficiently. A proper recruitment plan will cover: 
Recruitment goals

Headcount planning

Ideal candidate profiles

Your employee value proposition

Your recruitment marketing strategy

Your selection process

Your onboarding process

Tools and technology

Your recruitment budget
What are the Benefits of a Recruitment Plan?
As the old saying goes, failing to prepare is preparing to fail. With proper planning, you'll become proactive in your recruitment approach, resulting in better hires, reduced costs, and any panics to fill vacancies. 
An ideal recruitment plan will: 
Save you time

Ensure you make the best use of your recruitment budget

It helps you to make better hiring decisions

Ensure your recruitment objectives are aligned with broader company objectives

Ensure your recruiters and hiring teams are working on the same goals

Focus your efforts on building the proper talent pipeline

Help you secure the budget you need to hit your goals
How to Create an Amazing Recruitment Plan 2023?
Your recruitment plan can be as unique as you want, but you must ensure that it aligns with recruitment trends for 2023. And once you have a recruitment plan in place, you don't want to change it after six months of implementation. Below are the steps to create your recruitment plan. 
Step 1: Define your Goals 
The first step to creating your recruitment plan is having a clear idea of your recruitment goals. Well, every organization is different, but here are some of the common goals: 
Reduce the time taken to hire.

Streamlining the recruitment processes.

Improving diversity.

Growing headcount.

Empowering hiring managers to be involved in the hiring process.

Improving employee retention.

Build a more robust talent pool.
Step 2: Forecast future hiring needs
Now that you have hiring goals in place. Knowing the roles you'll employ over the next 12 months or so is necessary. It is not 100%, but it helps you in two ways: 
You can attract and nurture talent proactively.

Plan your approach and budget effectively. 
Here are some ways to forecast your future hiring needs: 
Get your organization chart up to date
The primary step is to have an updated copy of your org chart. If you don't have one, then create it. You don't have to go with a fancy tool for this. 
Identify upcoming promotions 
Know, within your current scenario, who's likely to move around? Are there any upcoming promotions you need to be aware of & the gaps they'll create? Update your org chart and add these gaps to your headcount planning sheet. 
Identify turnover and likely attrition

.
Again, re-draft your org chart to highlight these gaps and add these to the headcount planning sheet in your hiring plan template.
Keep retirement, resignation, health issues, and performance in mind. Are there people likely to move on in the next year? 
Having a large organization & don't have the information on an individual basis? Use the historical trends as a base for your planning. Add these points to your org chart.  
Now you have the outline of the vacancies created within your existing workforce, you need to consider growth. 
Are there teams where additional resources are required? Or a big project is coming up?
Get in touch with your managers & understand the roles they're likely to create over the next 12 months. Add these roles to your org chart and into your recruitment plan. 
How are your teams looking? Are there additional skills that get added to a team to help them flourish? 
Larger organizations need to complete a formal skills gap analysis at this point. And for smaller organizations, it might be a case of needing to be more traditional in chatting with your managers. 
Keep these in your recruitment plan. When approving requisitions, and designing job descriptions, consider how you'll attract the right people to fill these gaps. 
Step 3: Be clear about the candidates you want to attract 
What values do your most successful team members share? What kind of employee tends to work well in your company? Identify the historical trend and what type of person doesn't. 
Identify the common themes between the star recruits. Now that you have this covered, you need to create a profile for each candidate you're trying to attract. 
Step 4: Revisit your employee value proposition
In the competitive market for the best candidates, the organizations that'll stand out are the ones that are clear about why someone would work for them over a rival. It is known as an employee value proposition. 
You get to see the good and bad sides of working there when you are inside the company. You know what the team is like, your expectations, and what kind of person works well in your organization. You'll get to see whether new hiring will fit or not. 
But when you are an applicant, things like the look and feel of the office and team diversity matter a lot. And it's the employer's job to communicate it to the candidate. No one wants to accept an offer and then get to know it is entirely different. It is a big letdown leading to staff turnover. 
The recruiter ensures that you attract the right people to your company. When candidates understand your business, you'll be able to attract suitable applicants & new hires won't get a massive shock on their first day. It means they'll be less likely to leave. 
Step 5: Develop your sourcing strategy 
Once you have started with your employee value proposition, it is time to create a plan for attracting suitable candidates & review how well you're communicating your employer brand in the market. You need to select the proper recruitment marketing channels.  
With plenty of recruitment marketing channels available, how do you decide which will work best for you? As with many things in marketing, "it depends."
Job boards could be a good starting point if you want to attract a large volume of applicants quickly. If the focus is on quality, employer brand campaigns on social media followed up with digital ads promoting specific vacancies might be the best. 
Here are popular sourcing channels: 
Print advertising

Job board advertising

Employee referrals

Job fairs

Engaging with existing talent pools
Step 6: Refine your selection process 
Turnover is partly the responsibility of the recruitment team. Staff turnover is brutal for everyone. One way of limiting your staff turnover is by ensuring you have a killer selection process resulting in the right people getting hired. 
There are several things to get right: 
Ensuring the selection process gives every candidate a fair chance.

Providing your best candidates are engaged.

Engaging your hiring managers with the process.

Minimizing unnecessary admin by streamlining the selection process.
Here are some approaches you can follow: 
Introducing blind hiring

Using candidate scorecards

Automating interview scheduling

Improving candidate communications

Use tools for background checks
Step 7: Design an onboarding process setting candidates up 
One of the critical metrics that every recruiter must consider is retention. If your onboarding plan isn't up to scratch, and you make the same old onboarding mistakes. You will likely lose tremendous talent after putting in so much effort. After all, 30% of new employees leave their job within the first six months. Let's ensure your new candidate isn't one of them. 
Here are a few ideas to get you started: 
Use an onboarding tool and keep everything in one place. 

Get their equipment to them, fully configured, ahead of day one. 

Send a virtual greeting from the team. 

Give them a chance to introduce themselves.

Ensure they have got the handbook and contract well ahead of starting. 
Step 8: Create a budget to support your recruitment plan 
A planned recruitment budget helps you to demonstrate the return on investment of your direct hiring strategy to senior stakeholders. It allows your in-house recruitment team to be in a positive light. And when you can demonstrate that your in-house recruitment team is saving the organization money compared to external recruiters, it becomes easier to secure additional budget for the resources you need to do an even better job. 
A recruitment budget will include the following: 
The cost of sourcing.

The cost of selection.

Onboarding cost.

The cost of general employer branding activity and the overheads associated with your in-house teams. 
Wrapping Up
To attract top talent and improve your talent acquisition strategy, you need to focus on your employer brand, streamline the application process, and utilize technology in recruiting. By doing so, you'll be able to reach a wider pool of candidates & identify the best candidates more quickly and efficiently. These tips will help you create a robust talent acquisition strategy for 2023.
Hiring professional recruitment services like UprightHC.
We are built-in to provide specialised human capital hiring & talent acquisition solutions to remove the challenge of recruiting the right talent. We are happy to optimize your recruiting strategy, provide you with guidance on implementing the best practice, and help you with salary benchmarking. Our extensive database of candidates who are actively looking out for a job and the list of passive candidates who are not looking for a job but are a good fit for your company. Get in touch with our recruitment experts. 
Related Articles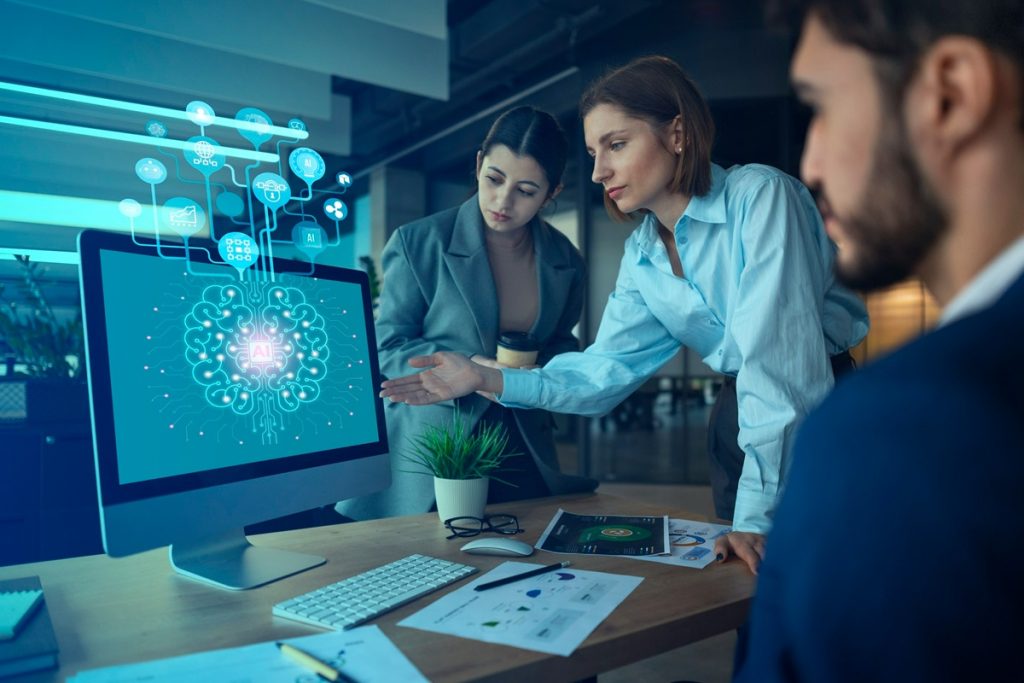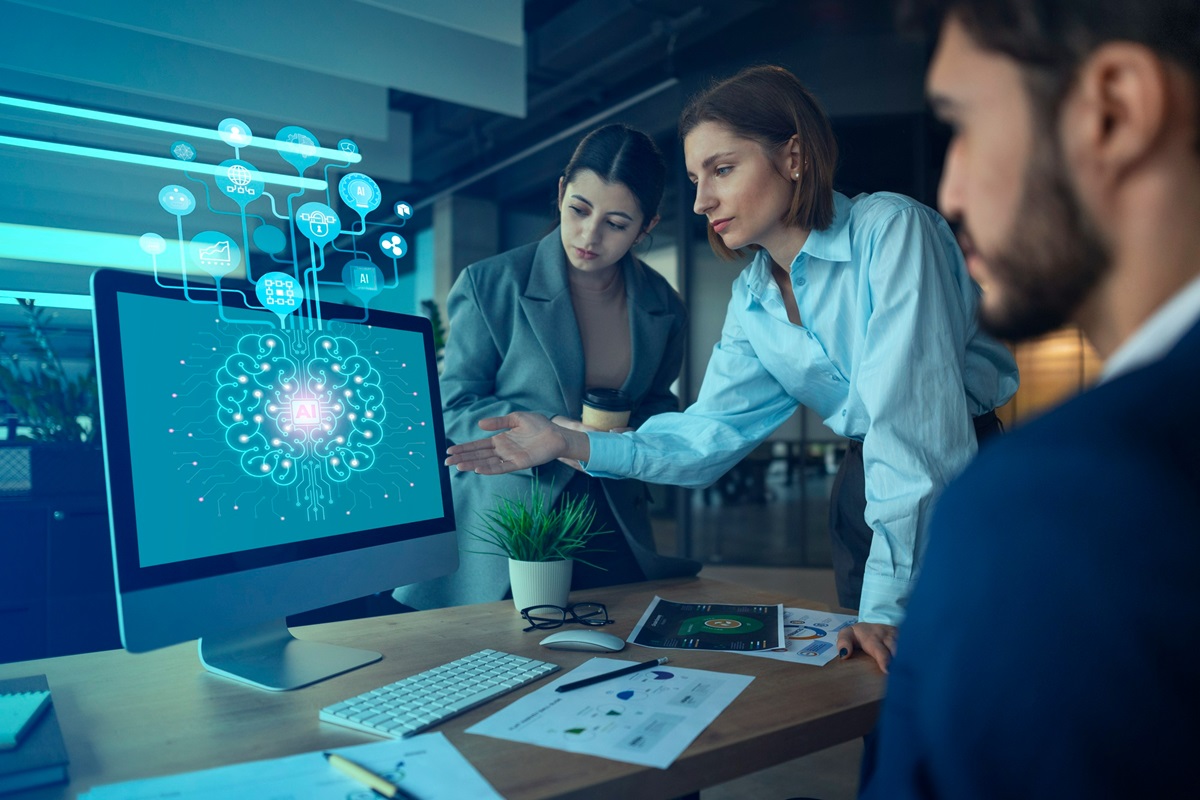 In today's rapidly evolving technological landscape, the integration of Artificial Intelligence (AI) and Machine Learning (ML) has become a cornerstone…
Read More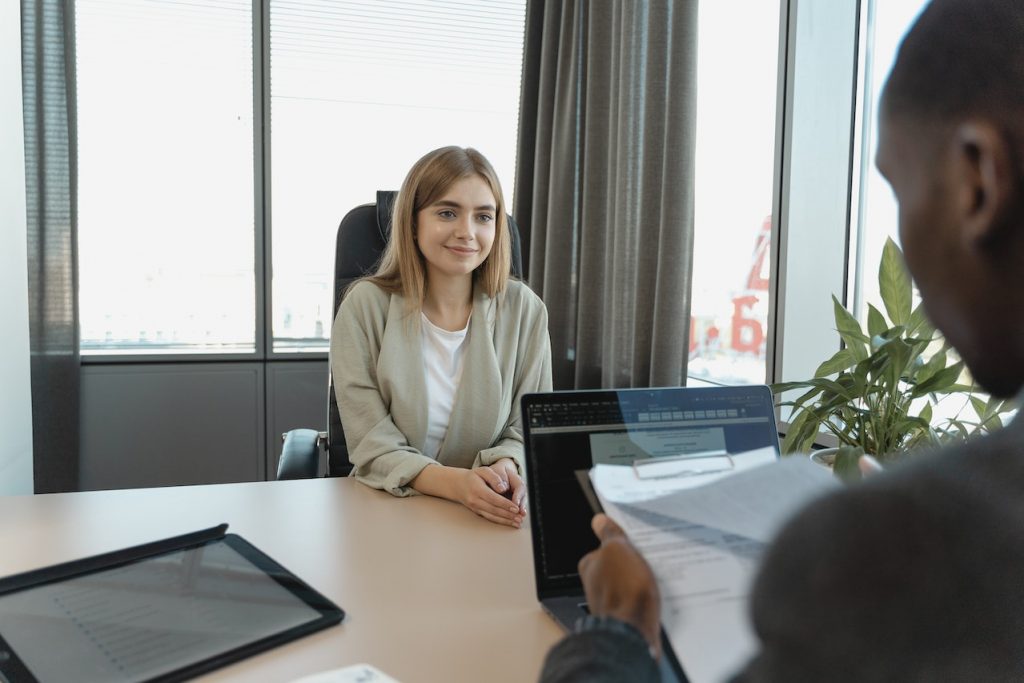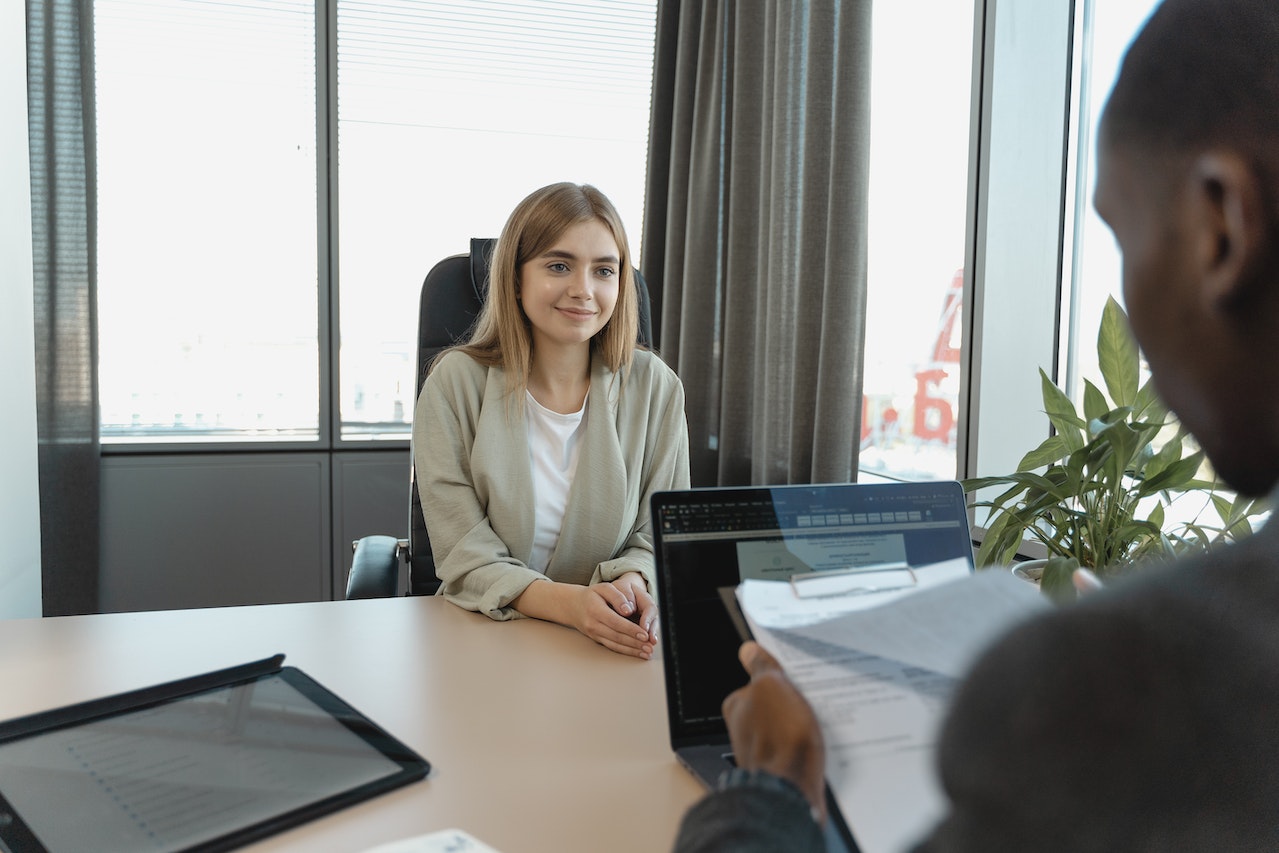 In the intricate tapestry of a successful organization, the thread of employee engagement weaves a powerful narrative of productivity, innovation,…
Read More