Recruitment Process 2022: The Complete Guide to Hire Star Candidates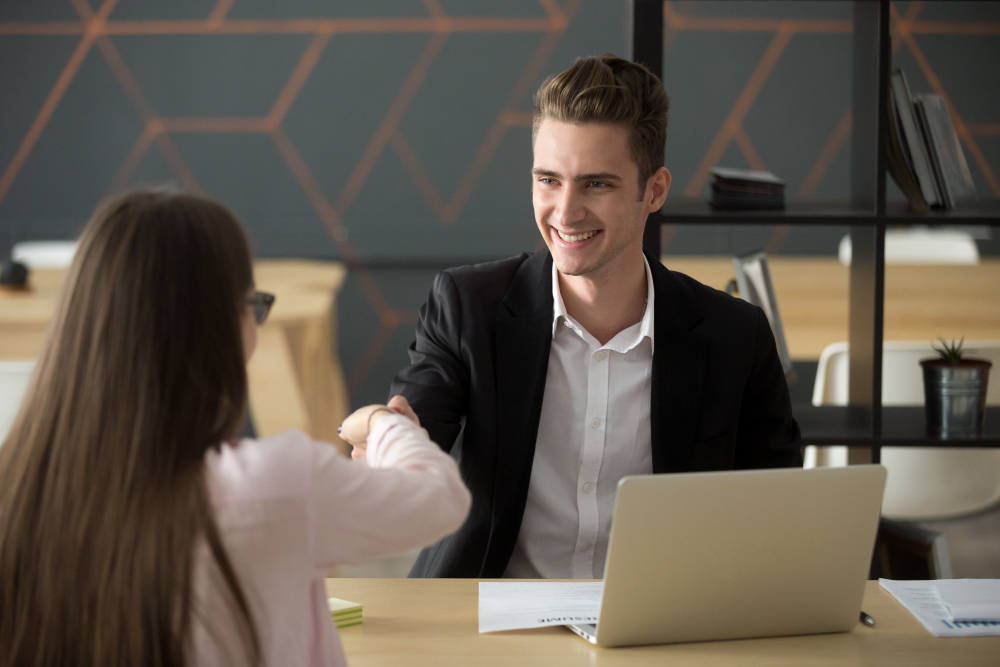 The recruitment process may sound simple and straightforward. Post a job, interview the candidates that match the job description best, and choose the most suited ones for the job. Yet, according to a survey from ManpowerGroup, about 69% of organizations in the USA are struggling to find the right talent, which is an increase from 14% in 2010. 
Here's another stat showing the importance of employee retention.. 
A 1,000-person survey from BambooHR found that 31% of respondents had left a new job within the first six months.
It's no news that over the past few years, there has been a shift in the recruitment industry. The pandemic has also impacted this change further which lead to mass resignations. The best way to overcome this is by making significant changes in your recruitment process. 
Or you can go one step further by hiring a professional recruitment services outsourcing company like UprightHC. Our experts meet the bespoke needs of our clients and provide support at every stage of the talent acquisition cycle. 
#TalentAcquisitionStrategies are key to successful hiring because it enables your organization to hire proactively rather than reactively.

Read more about the talent acquisition 2021 strategies: https://t.co/CL2dq4FsTc#RecruitmentServices #Recruitment2021 #UprightHC pic.twitter.com/cfMzmmXImc

— UprightHC Solutions Private Limited (@UprightHC) May 4, 2021

In this guide, we are going to look at the complete recruitment process. So, let's begin..
What is the Recruitment Process in HR companies?
Recruiting the right fit for the job has always been a strenuous task for any organization irrespective of the size, annual turnover, and the number of staff working. Losing an employee and trying to replace the same could be costly for the company. 
Therefore, having highly experienced recruitment teams can be vital for any organization. And the recruitment process needs to be on point. 
In simple terms, recruitment is the process of actively finding, searching and hiring them for a particular position (be it via phone or video interview), face-to-face interviews, assessments, and background checks. An excellent recruitment team will create a large pool of talented people for your organization.
Types of Recruitment Processes
Our experts use different types of recruitment processes (covering new trends) depending on your business. While some fall under the internal hiring category, others rely on external sources. And there are also non-traditional methods of hiring. 
Internal recruitment 
It is identifying candidates within the company's internal workforce who can be ready for new roles. It is a popular way of upgrading the talent pool in any company. And it makes sense too. Promoting someone who is a part of the organization saves the time and resources required to hire someone new. 
 Types of internal recruitment include:
Promotions

Internal job postings

Transfers
     2. External recruitment
Exploring options never hurt anyone and is necessary for the growth of the company. It is the most sought-after option among hiring processes. External recruitment has plenty of benefits such as: 
Selecting from more candidates.

Enhancing diversity.

Finding a specialized candidate.

Staying competitive.
Types of external recruitment include: 
Postings

Campus hiring

Job fairs

Hackathons 
     3. Non-traditional hiring methods
There are many non-traditional methods of hiring. People can get hired over a coffee!! Because they liked their attitude toward work. Here are two of the popular non-traditional methods for hiring: 
Facebook and WhatsApp

Training the existing workforce
What are the Benefits of Setting up a Good Recruitment Process?
There are several benefits associated with an effective recruitment process for your organization. Some of them are: 
Cost is the most important factor in an organization's operations, and companies strive to keep it as low as possible. By lowering the cost-per-hire, you can improve your business performance and profitability by taking a proactive hiring approach with a well-defined and well-planned recruitment process. When you create a talent pool based on your organization's needs, recruitment can become a very cost-effective process.
An efficient recruitment process reflects your company's professionalism and saves you time and money spent on identifying, attracting, engaging, screening, interviewing, recruiting, and retaining employees. The consequences of hiring someone who is not deserving could result in a waste of your time and effort in training them. When you find the right fit, you have a road map to success for your organization.
Improve the Quality of New Hires
A positive recruitment process speeds up the hiring of higher-quality candidates. A slow and lean recruitment process causes candidates to lose interest, enticing them to look for work elsewhere. According to research, companies that make an offer within a week or so of the interview day are more likely to get high-quality new hires.
Read More: How to Select a Good Recruitment Agency For Startups and Enterprises?
Tips for an Effective Recruitment Process
Now that you understand the characteristics of a good recruitment process, it's time to design one for your company. Here are the seven steps in an effective recruitment process, as well as how to best navigate each.
.Dear recruits,

1. This is your #recruitmentprocess.
2. Enjoy your journey.
3. Control your #narrative.
4. Know your limits.
5. Ask for help.
6. Protect your peace.#YouGotThis

Love,
Basketball Mom

— Toni🖤 (@becomingdrtoni) July 18, 2022

#1. Determine your Hiring Requirements
Before you begin looking for qualified candidates, you must first understand your organization's recruitment needs. Conducting a skills gap analysis, changing or updating job descriptions, and identifying new roles to create are all part of this process.
When conducting a skills gap analysis, identify the skills you'll most likely need in the future, such as e-Commerce app development or content marketing experience. Then, obtain information on existing skill sets from team leaders or managers, as well as employee surveys and performance evaluations.
Once you've identified your skill gaps, focus on the ones that need to be addressed first. You may be able to fill some gaps by training current employees, but if the skill is highly specialized, you may need to add new roles to your organization.
After you've identified the new skills and roles you require, you can move on to the next steps in the recruitment process in HR, such as creating or updating job descriptions.
#2. Prepare Amazing Job Descriptions
This is one of the more common steps in the recruitment process in HR, but it is also one that is easily overlooked. Some HR departments believe it is acceptable to simply copy and paste job descriptions (JD) from other websites, but this is a big no-no. Your recruitment team should be able to determine and document the duties and responsibilities of a specific role based on the needs of your company.
A thorough and effective job description must include the following:
Job Title

Department

Industry Pay

Duties and responsibilities

Skills, experience, knowledge, and training required for the job

Location

Qualities that are not required but would be an added advantage
In a nutshell, the job description should help candidates understand the role's requirements and the qualifications you require. The JD also ensures that you receive applications from qualified candidates.
#3. Source Candidates
It can be difficult to advertise the job role in the appropriate places. It is, however, critical to the success of a hiring process. Many recruiters rely solely on external resources when looking for candidates. Making your employees aware of an open position is an important part of the job-search process. Even if you don't want to hire internally, employee referrals can help you find qualified candidates.
External candidate-sourcing channels should include a diverse range of social media platforms, job boards, and the company's website. An ATS allows you to post to multiple sourcing platforms from a single dashboard.
Companies must conduct extensive research to determine where their ideal candidates spend the majority of their time looking for work. Choosing the best posting channel is critical for attracting the best candidates. If your ideal candidate is looking for work on social media, advertising in newspapers will be extremely ineffective.
#4. Interview Candidates 
Another critical stage of the recruitment life cycle is conducting interviews with shortlisted applicants. Effective interviews uncover weaknesses, identify potential risks, and ensure that expectations align with compensation, salary, and the candidate's personality. It can also be used to validate qualifications, skills, and abilities.
Preparing for job interviews is unnerving. 😓

These tips can help you be ready to take the edge off. 🙂

👉 @O4W_Germany #Interview #Recruiter #Recruitment #Facts #Hiring #OpentoWork #RecruitmentProcess #RPO #Resume pic.twitter.com/J5N1OoDoVj

— Outsourcing4work GmbH (@O4W_Germany) September 22, 2022

The majority of interviews are typically two-way. During an interview, the prospective candidate is assessing whether or not your company is a good fit. As a result, you must be courteous and respectful while also promoting the benefits of the position and the company.
As a recruiter, you must prepare questions that provide detailed information about each candidate's background and professional experience in order to determine whether they are qualified for the position you're offering. Avoid asking irrelevant questions to gauge your candidate's response. Instead, keep your questions focused on the job.
#5. Evaluating Candidates
When you have more than one qualified candidate, how do you choose the final candidate? Choosing between multiple candidates can be extremely difficult, especially when the final batch of applicants is highly qualified. Most companies will respond to this question with a post-interview evaluation.
It's a difficult decision and one that can have serious consequences if made incorrectly. After all, conducting recruiting tasks necessitates a significant amount of resources. If it fails, your company could be out of commission for weeks or even months.
An interview alone is insufficient for evaluating candidates. Post-interview evaluations provide those in charge of hiring decisions with a set criterion on which to base their final decision. Hiring qualified candidates will take less time and money as a result of this.
#6. Employee Onboarding
According to the research, a candidate's onboarding experience has a direct impact on their engagement with team members, performance, and longevity in the organization. So make an effort to have a positive impact. The integration with the company should be smooth and seamless, making it easy for newcomers to adapt.
Setting expectations, boundaries, goals, and deadlines, building trust and confidence within the team, and building relationships outside the project and within the organization are all steps in the onboarding process.
Why Choose UprightHC?
UprightHC's provides unique #HRenterprise solutions to clients across the country. We bring to the table an experienced team of #recruitmentprofessionals catering to specific industries. Feel free to contact us:https://t.co/gjOS9k3pNX#Contactus #UprightHC #GetinTouch

— UprightHC Solutions Private Limited (@UprightHC) October 12, 2021

UprightHC understands the importance of talent attraction and retention, so in addition to permanent, contract, and executive recruitment services, we offer a variety of Talent Strategy Services to assist our clients in further informing, defining, and developing their workforce planning.
We are dedicated to forming long-term relationships with clients in our areas of expertise and assisting them in streamlining and improving the efficiency of what can otherwise be a long and tedious process. We can keep your business running at full capacity, take advantage of future opportunities for growth, and set yourself apart from the competition in terms of the reputation that process provides for your business by establishing and running an effective recruitment process on your behalf.
Related Articles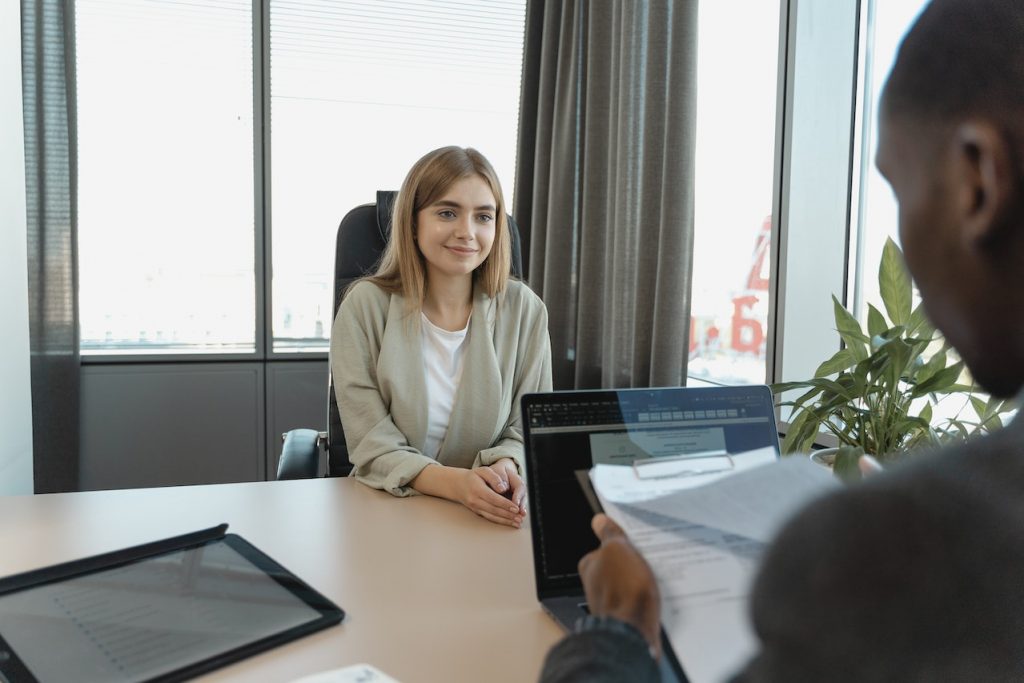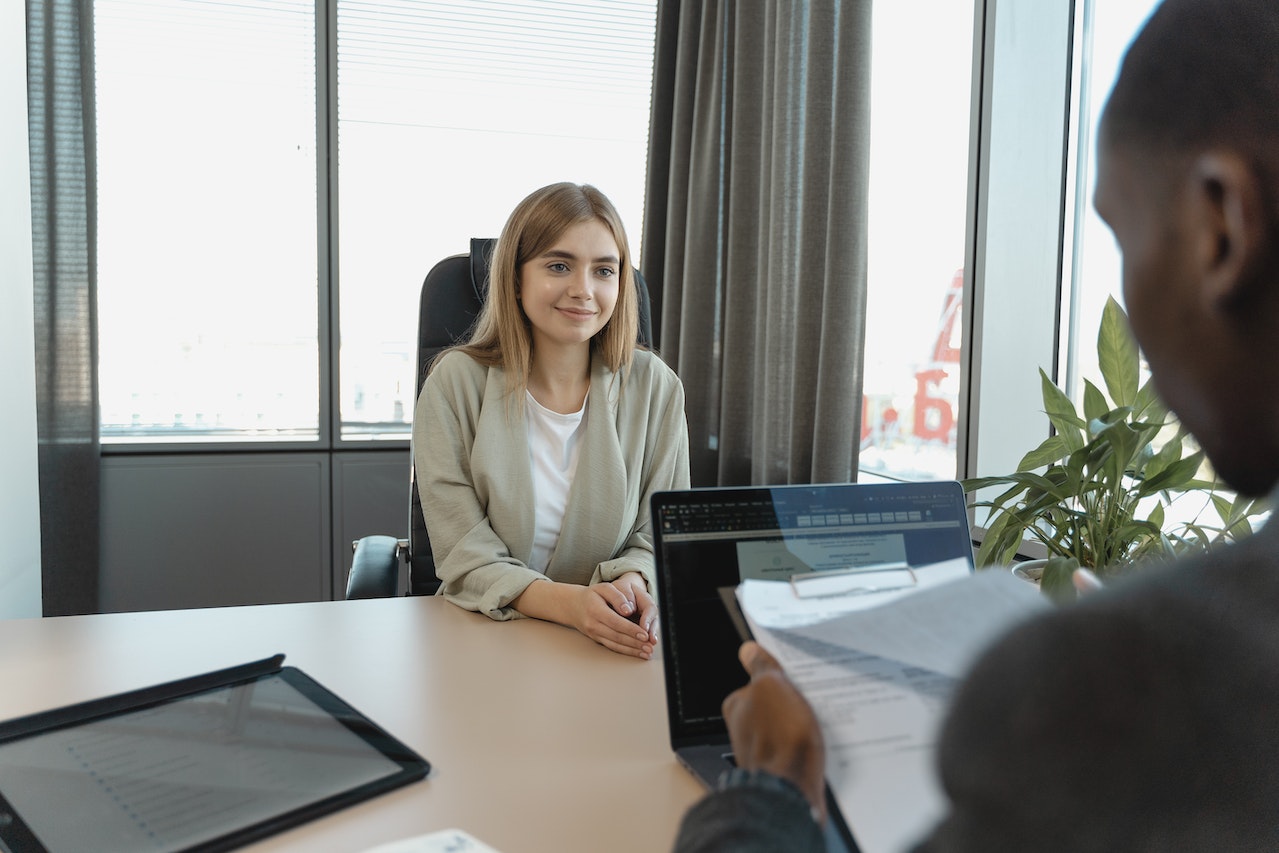 In the intricate tapestry of a successful organization, the thread of employee engagement weaves a powerful narrative of productivity, innovation,…
Read More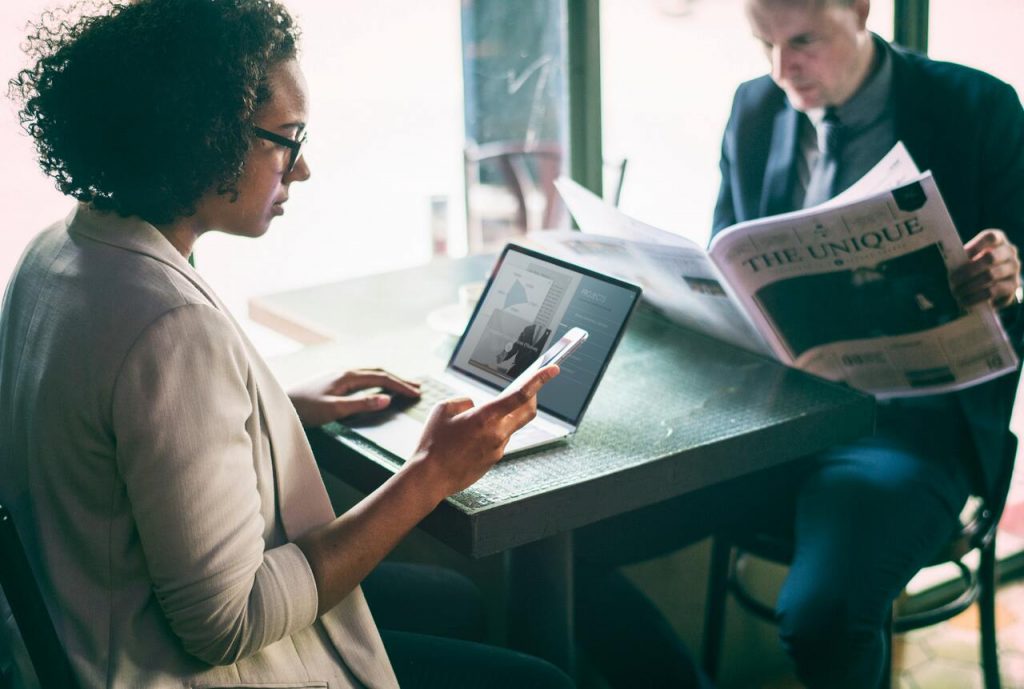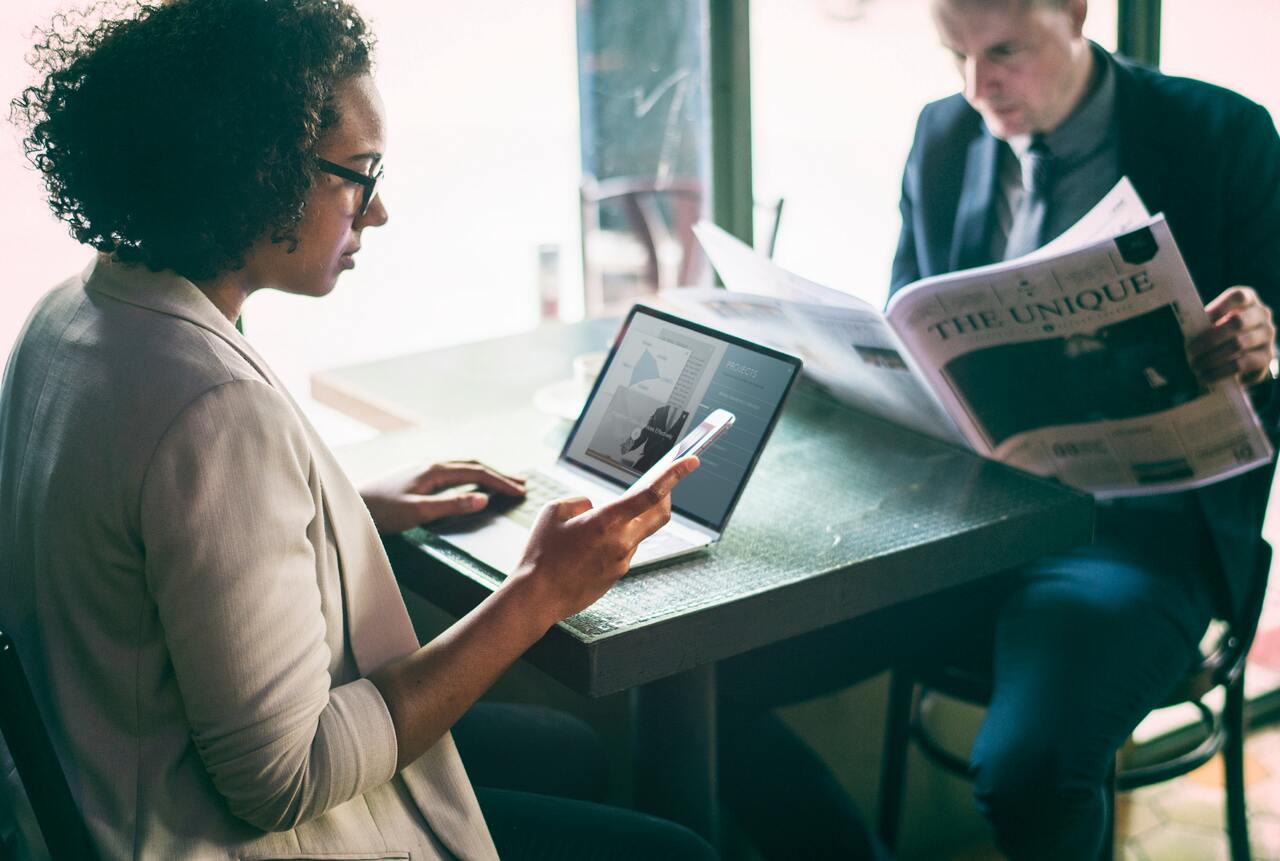 In the dynamic and competitive landscape of talent acquisition, businesses face many hurdles when it comes to finding the right…
Read More